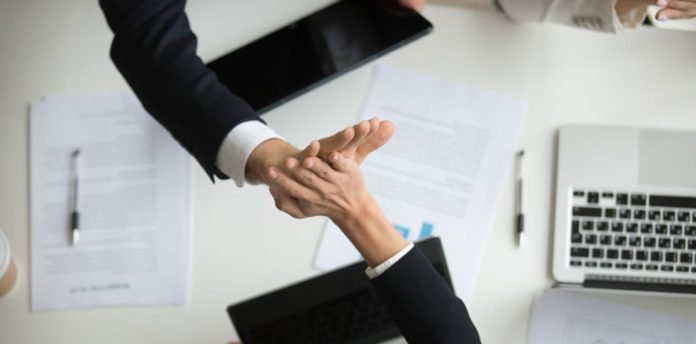 With uncertainty in picture, employers are seeking ways to optimize the activities that accelerate employee engagement, empathy being the most pivotal of them.
When you look at what has been happening the past six months given the global pandemic, much of the attention has been drawn to charts and metrics around dropping stock prices, revenue decreases, and organizations going out of business or struggling to be successful.
Yet, driving all of those business outputs that everyone speaks about in the media is impacted by the most important input: employees.
Employees drive successful businesses. Period. Engaging employees needs to be a critical agenda item for executive teams on a regular day, but is of paramount importance during times of uncertainty and unprecedented change.
Engaging employees is 'table-stakes'
More now than ever, companies should be doubling down on ensuring they're creating an experience where employees are engaged at work. Uncertainty and change negatively impacts employee engagement… and this isn't 'hearsay.'
My organization measures and offers sentiment about employee engagement in organizations across the globe, and in a thirty-day period within the month of March this year, across the board of all of our customers we saw scores measuring Communication drop 57%, Confidence in Company Outlook drop 89%, and overall engagement drop 42%.
As a business leader at an organization which has historically had an extremely engaged workplace, we weren't immune either. The chart below shows how we had 100% positive responses to our internal weekly pulse check around employee sentiment leading up the pandemic… and then it started to drop.
In time of uncertainty, it's important to continue your engagement rituals (even though it has to be virtual or online), over-communicate, connect with employees in new ways, and trust them given a new remote workplace. Above and beyond these items that will help support engagement of your staff, however, you need to also embrace and imrpove empathy in the workplace.
Why now?
It's hard to argue the evidence and impact that engaged employees have on the workplace, but in these times, employees need their employers now more than ever because their personal wellness is under attack.
There are four layers of wellness that I keep top of mind when thinking about our workforce, and I can't remember a time in my life where all of those layers are being attacked at the same time for our employees:
• Mental Wellness – the stress of changes to work/home life, concern and care for protecting high-risk family members, unsure if they will even be employed
• Social Wellness – inability to connect with loved ones (especially those that aren't doing well in long-term care), partake in regular social activities
• Physical Wellness – quarantined at home offering limited movement, sports teams and gyms shut down, children at home not offering the opportunity for physical activity, lack of sleep
• Financial Wellness – the current concern of reduced pay/furloughs… not only themselves but loved ones, or financial commitments that changes have made more difficult
It's at these times that empathy is a critical strategy to support an improved employee experience.
Four ways your organization can become an Empathetic Workplace
EQ wins over IQ during a crisis.
Some would argue (or at least I would) that EQ wins of IQ all the time… not just during a crisis. And those that think it's a 'fluffy' topic do not seem to understand that an empathetic leader and workplace is a huge contributor to engagement. For example, a 2019 State of Workforce Empathy showed that 93% of employees say they're more likely to stay with an empathetic employer.
Want to be that empathetic employer? Here's where you can start:
1. Understand what employees are going through. And if you don't know how… learn.
Having empathy begins with really understanding (or attempting to understand) what someone else is going through. Empathy training for organizations (especially for leaders) is a great place to start.
Empathizing is about genuinely listening, understanding, and acknowledging what a colleague is going through. You may not be able to relate, but there are techniques that can support an empathetic approach which can be learned.
2. Double-down on gratitude
In times of uncertainty, we expect a lot more of our employees. It is very likely they are doing things they've never done before… wearing multiple hats and covering unchartered territory. Beyond all that, they're overworked and handling personal issues at the same time.
A culture of gratitude ties into the intrinsic motivation of employees which supports them and has positive influences in challenging items. Recognition is also a proven driver of employee engagement. Best of all, it costs you nothing to genuinely recognize your staff.
3. Connect on a deeper sense of purpose
During this pandemic, organizations have looked beyond their balance sheets and sales playbooks to focus on supporting and educating their communities for a much greater purpose. Rallying your organization to be empathetic for a larger cause can really support an empathetic workplace and offer a sense of purpose and belonging. There are several examples of organizations that changed facilities to build masks or support healthcare workers. In many of these cases, it's not necessary to be a large manufacturer. Smaller companies were creative, with one example of a company giving access to free parking for healthcare workers in their office building.
4. Enhance your focus on engagement to include well-being
When there is uncertainty in the workplace, a great display of empathy is thinking about an individual's well-being. It's important to provide support for employees where possible to normalize their stress… whether it's any of the layers of wellness mentioned above that may be causing stress for them. It's a critical time to be flexible with schedules and requirements for being on meetings when they're home-schooling their children.
A focus of well-being must also be intentional. It is important to have leaders check-in and stay connected with employees especially in remote environments to make it clear that leaders and peers are thinking of them. It isn't the social drinks and virtual games that will show empathy, it's genuinely checking in to see how they are doing.
There's one theme that emerges in the recommendations above… your leaders are critical during a crisis. If you're reading this as an HR leader or executive, in most cases, you can't individually give attention to every single employee. It is your leaders that have the largest impact, and your role is to enable them by creating the right environment and offering them the right tools and support.
One way you can do that is to build accountability. You can enable leaders in many ways, but making them accountable by understanding sentiment of employees is critical. Gone are the days of understanding employee sentiment with a once a year engagement survey that this year, offers you no additional insight if it was conducted in February right before the pandemic. Rather organizations are leveraging technology to understand sentiment on how employees feel across all layers of the employee lifecycle including engagement, change management, feelings of inclusiveness, and items surrounding whether they feel their leaders are empathetic.
Having those data points and understanding sentiment around which leaders and teams are exhibiting the right behaviours that are required in these uncertain times offers you the ability to offer feedback to leaders in real-time and focus on improvement.
After all, if there's one thing this pandemic has taught us, it's that we have the capacity to be agile and quickly react to improve. What we thought was a two-year plan to work remote in many organizations was executed in two weeks… and if you take that same confidence into an empathetic workplace, everyone will feel better and be better for it.
For more such Updates Log on to www.hrtechcube.com
---

ABOUT THE AUTHOR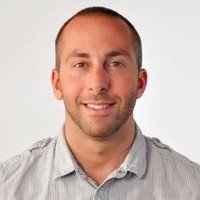 Rob Catalano
Rob is the Chief Engagement Officer at WorkTango, and has spent the last 17 years consulting companies on employee engagement while building HR technology and advisory companies. He is the Canadian Chairperson for The Enterprise Engagement Alliance, with a mandate to lead and help educate corporate, government and not-for-profit management on a formal process for implementing engagement across the enterprise community. He is active in the Engage for Success movement, focused on raising the profile of the impact of employee engagement on employee and business success, and he was named one of the 100 Top Global Employee Engagement Influencers in 2019.