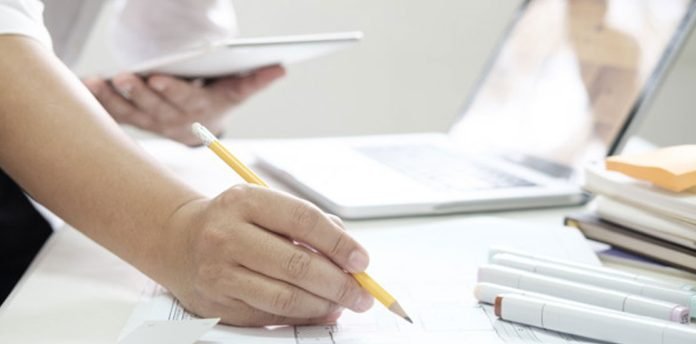 To have permanent establishment or virtual permanent establishment is a question many remote companies ask themselves. If you are one of them, read to know the answer
If you employ workers in another country, you may have heard about "permanent establishment" or "permanent establishment risk." What is permanent establishment, though, and why should businesses with distributed teams care?
What is permanent establishment?
Permanent establishment is a tax term for businesses that have an ongoing presence in a country. It's the same thing as "substance requirement." In both cases, the question is: are there indicators that your company is established enough in this country to be subject to taxes?
Companies generally try to avoid permanent establishment in countries where they have employees, as permanent establishment obligates the company in question to pay corporate taxes in the country and meet other standards of compliance.
What triggers permanent establishment?
Permanent establishment works a little differently in different places. Each country has its own criteria to determine whether a business is classified correctly. That said, most countries follow a similar set of guidelines to determine a company's status.
Does the company have a fixed place of business in the country? In this case, a fixed address does not necessarily mean a physical address. Certain registrations can qualify as a fixed place of business, as can other business operations, even if the company does not have an office. In the age of remote work, understanding the rules on fixed places of business can be challenging.
Does anyone regularly conduct business as an agent of the company in the country? In other words, is there someone in the country who exercises decision-making power on behalf of the company? This does not only refer to executives who handle things like partnerships or investments. Salespeople who close deals and sign contracts can also trigger permanent establishment.
How much control does the company exercise over its workers in the country? This is where things can get tricky. Companies not only need to be aware of the classification of their contractors, but also of the relationships they have with their employees. Working with an employer of record insulates companies from some of this risk, but businesses should speak with in-country global employment partners to understand their protections against permanent establishment risk.
How does the company generate revenue in the country? When a business generates revenue in a country, the country usually wants a share of that revenue. Tax treaties determine where companies are obligated to pay taxes, but permanent establishment can change those rules. If employees in the country directly contribute to the company's ongoing revenue, those activities could create permanent establishment.
How long has the company been doing business in the country? Permanent establishment is usually not triggered by a representative occasionally traveling to a country to close a deal. However, that does not mean companies can freely conduct business abroad simply because their employees are travelers and not residents. The longer the company does business in the country, the greater the permanent establishment risk becomes and the more closely authorities will audit the organization.
Does the company make strategic decisions from within the country? For example, does the board regularly meet in the country? Senior leaders convening could be an indicator of permanent establishment. When hiring c-level executives and board members through an employer of record, locations of board meetings should be top of mind.
What is virtual permanent establishment?
Virtual permanent establishment is the same as permanent establishment. The "virtual" part of the name simply refers to the way in which the company establishes its presence in the country.
See also: Where do remote employees pay taxes?
Establishing a fixed place of business, even if a representative of the company has never physically been to the country, is one of the reasons permanent establishment can be so complex. This is another area in which the laws of different countries will treat the situation in different ways. However, do not assume that virtual permanent establishment risk is easier to avoid. Countries are becoming more vigilant about enforcement of permanent establishment laws in the remote work era.
What does co-employment have to do with permanent establishment?
Co-employment and permanent establishment are not the same. Co-employment refers to a situation in which two employers are simultaneously responsible for the same employee. Fortunately, co-employment is not a factor in determining permanent establishment risk.
Working with an employer of record does not directly affect permanent establishment risk, nor does an employer of record relationship necessarily lead to co-employment. As most companies using an employer of record do not have an office in the country, they have some distance from permanent establishment for that reason alone.
Be extremely cautious about employers of record who attempt to circumvent the rules of permanent establishment. If your business is caught operating deliberately out of compliance, you could be subject to substantial fines and penalties, which could even include a ban on doing business in the country. For example, if an employer of record offers to employ your workers in a different country than the one in which they will actually work, you could put your company at great risk.
You can avoid permanent establishment risk while still operating under the rules. Working within the system to remain compliant is always preferable to breaking the law and hoping to avoid detection.
What happens to companies under permanent establishment?
Primarily, a company under permanent establishment is required to pay corporate taxes in the country where permanent establishment was created. Other factors may come into play, such as new regulations for companies operating in the country, but permanent establishment is primarily an issue of taxation.
Businesses should be cautious to avoid being taxed twice on the same income in two different countries. In some cases, once permanent establishment is created, it can be difficult to avoid paying double. This is why it is essential to understand and plan for permanent establishment risk from the beginning. When permanent establishment is unavoidable, clear transfer pricing arrangements can help determine which revenue streams are generated in the country.
Businesses with employees in multiple countries must be extra cautious. All countries manage their own permanent establishment criteria and leverage their own taxes, so a company with poor management of permanent establishment risk could end up creating permanent establishment in multiple countries.
What should companies do to avoid permanent establishment risk?
The safest way to avoid permanent establishment is to work with a global employment solution that can help you understand the specific laws of the country in question. There is no one-size-fits-all solution to permanent establishment risk.
Permanent establishment assessments are continuously evolving. These assessments are factual, not subjective. Local authorities can update their criteria at any time, so companies cannot implement a one-time fix.
It is always safer to work with a partner with an owned local legal entity in the country instead of a partner who relies on third parties. Employers of record and other global employment solutions providers without owned entities must outsource services to other businesses, and those businesses may not have the expertise or experience necessary to navigate permanent establishment risk. Even if multiple partners can make it more difficult for authorities to determine permanent establishment risk on the surface, it is much easier to remain compliant with a single point of contact and expertise.
See also: Owned-entity vs. partner-dependent global employment
Most importantly, companies should always understand the tax treaties that are in place between their home country and the country where they wish to do business. The best way to stay compliant with tax treaties is either to retain your own in-country legal representation or to work with a global employment solution with an entity in that country.
Employ workers in other countries without permanent establishment
With dozens of local entities in countries around the world and a commitment to the highest standards of compliance, Remote is your go-to resource for all your global employment needs. We are the experts on permanent establishment in countries around the world and can help your business make the smartest financial decisions as you grow your global team.
Contact us today to learn more about Remote's employer of record, payroll and benefits, and contractor management solutions. If you're ready to get started, you can sign up and start employing through the Remote platform right away.
For more such Updates Log on to www.hrtechcube.com
---
ABOUT THE AUTHOR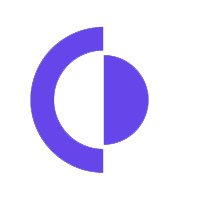 Remote
Remote was founded in 2019 by Job van der Voort and Marcelo Lebre to simplify how companies employ global talent. Their entire team works remotely in countries around the world. They don't have any offices because they believe that people do their best work when they are free to work where they choose.