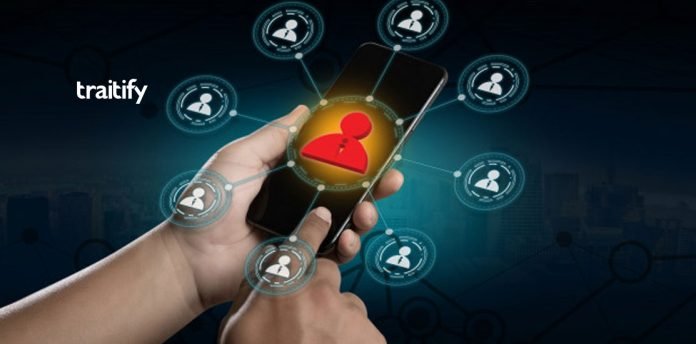 Traitify, a visual-based personality assessment API & SaaS platform, today announced Traitify Engage, a first-of-its-kind solution focused on the engagement and development of high-volume workforces. Leveraging insights from Traitify's signature Big Five personality assessment, Traitify Engage provides companies with the necessary data and insights to provide self-directed and personalized advice, keeping workers motivated and growing in their roles.
This year, the global health crisis and economic downturn is forcing companies to make adjustments for loss of revenue, virtual hiring and remote work. 13.6 million Americans are still without a job, and HR teams, many of whom have experienced their own layoffs, are expected to do more with less. Additional responsibilities like engaging with furloughed workers and supporting workers who have survived layoffs are being added to an already long list of duties. As companies place more responsibilities on HR teams, the challenge to develop high-volume workers becomes even more difficult.
"The pandemic has highlighted for employers and consumers, the critical importance of the high-volume workforce. These workers keep our world moving forward, and yet companies typically don't invest the same amount of time or resources in their development and onboarding," said Dan Sines, CEO, Traitify. "By taking the time to invest in these high-volume workers, companies can avoid costly turnover, alleviate the stress on hiring teams, and start to bring back happiness to the workplace."
To receive self-directed, personalized content, candidates must first take Traitify's Big Five assessment, measuring Openness, Conscientiousness, Extraversion, Agreeableness and Emotional Stability. From there, each candidate receives a custom Engage report, providing actionable insights into their unique personality. The report kicks off with an overview of their personality archetype including a brief video outlining strengths, challenges and ideal work settings. In the report, employees will gain insights into five timely topics that include dealing with stress, communication, teamwork, self-motivation and everyday adjustments. After reviewing the report, employees can receive ongoing emails or SMS messages with personalized content expanding on what they received from their report.
In addition to the employee's report, managers receive their own curated version of the Traitify Engage report. This guide leverages personality data to create accessible exercises, promoting employee growth. Through the materials provided, managers are also able to grow and develop with their employees, strengthening workplace teams as a whole.
"During the economic downturn, we were able to offer our employees personalized development based on their Traitify results," said Stepahnie Rosenik, senior director, people development at SSP America. "We found that this opportunity helped many of our employees during uncertain times."
"With so much going on, it can be difficult for companies to take the necessary time to develop their high-volume workforce," said Josh Spears, chief product officer, Traitify. "Traitify Engage allows companies to continuously invest in high-volume workers in ways they previously were unable to scale. By energizing high-volume workforces through personalized content, they are equipped to take ownership of their development on their own time across any device they use."
For more such Updates Log on to www.hrtechcube.com