Caltech CTME and Simplilearn to launch online post-graduate learning program in cloud computing
Caltech CTME announced its collaboration with a worldwide provider of digital skills training, Simplilearn, to offer a specialized Post-Graduate Program (PGP) in Cloud Computing. The learning program, which consists of 300+ hours of study, prepares professionals for a career as a Cloud Consultant, Cloud Architect, or Cloud Engineer. After successful completion of the program, learners receive a Caltech CTME Post-Graduate certificate. This program follows Simplilearn's recently launched and already popular Post-Graduate Program in DevOps. These programs offer learners worldwide access to world-class trainers and the work-ready tools and methods needed in today's professional world.
The program empowers learners to master the software architecture, design, and implementation principles required for cloud computing. During the one year program, learners will develop the core skill sets required for designing, planning, and scaling cloud implementation on the three top cloud platform providers.
The Post-Graduation Program in Cloud Computing brings together blended learning delivery model of Simplilearn with the academic excellence of Caltech CTME. The blending learning environment combines live online classes, labs and projects, self-paced learning, extensive peer-interaction, and 24/7 access to Teaching Assistants (TA's).
Besides an all-inclusive syllabus that follows best practices of the industry, the program also supports learners with 30 live industry-based projects, Capstone projects in 4 industry domains, and Masterclasses from specialists at Caltech CTME. This blended learning approach makes sure that program participants receive an in-depth understanding of the fundamentals and abundant opportunities for hands-on practice and learning.
From Caltech CTME and Simplilearn and 30 Continued Education Units, Learners will get a joint industry-recognized certificate after completion of the Post-Graduation Cloud program that can be applied to professional qualifications and employer requirements.
For more HRTech news, Log on to www.hrtechcube.com
---
ABOUT THE AUTHOR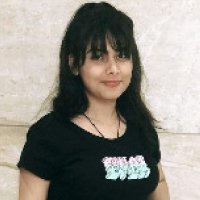 Tanvi Tirthani
Content Contributor, Martech Cube
Tanvi Tirthani is a content writer and strategist with a special foray into technology. She has been a keen researcher in the tech domain and is responsible for strategizing the social media scripts to optimise the collateral creation process.