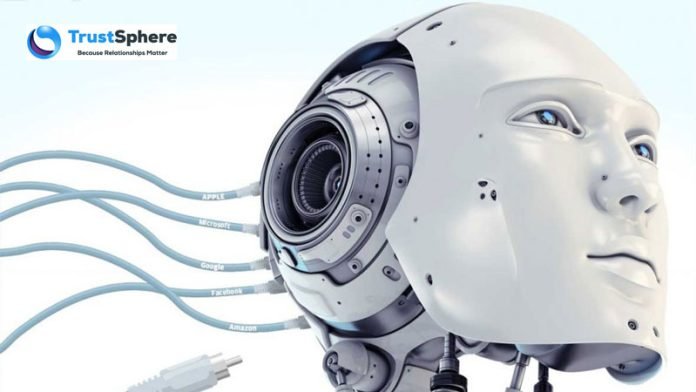 TrustSphere, a recognized market leader in Relationship Analytics and passive Organizational Network Analytics (ONA), is pleased to announce a strategic partnership with Zoomi Inc., an Artificial Intelligence (AI) informed Learning Analytics company. The partnership represents a major milestone in the market development strategy for both the companies by augmenting human intelligence with AI and machine learning.
Zoomi's first-to-market technology brings together the disciplines of predictive analytics, machine learning and social learning network (SLN) optimization. As an e-learning solution, Zoomi leverages behavioral modeling to deliver measurable ROI for corporate training and education programs by providing insights about people's learning preferences and connections that can be used to improve future business outcomes.
TrustSphere's pioneering Relationship Analytics technology leverages ONA to surface relationship networks between employees and also between employees and customers, business partners and suppliers, using corporate communication meta-data as the source. Challenged by increasing digital workplace transformation, new workforce demographics and the rise of the networked team organization, the connectedness of an employee to the rest of the organization has become an important measure of their effectiveness at work.  By generating critical insights into value-creating relationship networks, TrustSphere is helping organizations address business challenges around workforce productivity, sales force effectiveness and enterprise-wide collaboration.
TrustSphere's CEO, Manish Goel said, "The future of work is forcing organizations to rethink the way they collaborate and the way employees learn. Our partnership with Zoomi will help clients systematically identify the Social Learning Networks which exist in the organization using data analytics. By surfacing the hidden influencers and networks, learning effectiveness can be significantly increased."
Zoomi's CEO, Jim Walker, said, "Our world is increasingly interconnected, with social connections forming at a more rapid pace due to digital technologies. Interacting with others is a key component of everyone's learning journey, and collaborating with TrustSphere will allow us to understand at a deeper level who the influencers are within organizations, and how we can improve connections to make workflow – and learning – better.
For more information, please contact:
TrustSphere
Priya Bagga – VP, Marketing
3 Phillip Street
#13-03 Royal Group Building, Singapore 048693
+65 6536 5203
Zoomi
Joanna Miller – VP, Marketing
640 Lee Rd. – Ste 104
Wayne, PA 19087
+1 855-955-3444
About Zoomi
Zoomi, an AI-informed learning analytics company, brings artificial intelligence and data analytics to glean insights and intelligence about a learner's behavior, cognitive, and engagement preferences to synchronize learning with business outcomes. Zoomi's first-to-market technology delivers measurable ROI for corporate training and education programs. The company was founded in January 2015 by a global team of industry-leading engineers, developers, and designers. For more information or to request a demo, visit www.zoomi.ai
Was this post helpful?
Let us know if you liked the post. That's the only way we can improve.