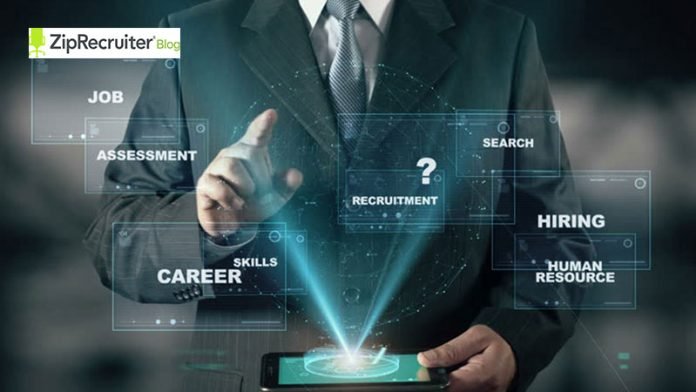 ZipRecruiter, a leading online employment marketplace, today announced a $156 million investment co-led by Wellington Management Company and returning investor IVP, and including participation by other existing investors. The Series B financing will further accelerate the company's continued growth as well as its ongoing investment in artificial intelligence (AI)-powered matching technology and mobile apps to actively connect more job seekers and businesses of all sizes.
Since launching in 2010, ZipRecruiter has helped over 1.5 million businesses–from SMBs to Fortune 500 companies–find great talent and has received over 430 million applications for jobs ranging from admin personnel and truck drivers to data scientists and autonomous car engineers. The company's AI technology has become so proficient at making meaningful matches that 80 percent of employers who post a job on ZipRecruiter get a quality candidate through the site within the first day and most job seekers receive a notification that their application has been viewed by a hiring manager within 48 hours after they've submitted their resume.
"The rise of AI has transformed how employers source talent and job seekers find work," said Ian Siegel, co-founder and CEO of ZipRecruiter. "Unparalleled matching is the reason ZipRecruiter is a top-rated job posting solution and the #1 rated job search app for job seekers online. This financing will be used to double down on our market-leading technology advantage. ZipRecruiter is ushering in the age of smart recruiting."
ZipRecruiter's AI-powered algorithm learns what each employer is looking for and provides a personalized, curated set of highly relevant candidates. On the other side of the marketplace, the company's technology matches job seekers with jobs based on factors beyond job titles, which introduces them to more industries and types of opportunities that they might be interested in.
"In a tight and ever-evolving labor market, businesses need effective, innovative hiring solutions now more than ever," said Eric Liaw, General Partner at IVP. "ZipRecruiter has modernized the recruitment experience in an essential, undeniable way. Their sophisticated implementation of AI technology has established them as the foremost platform in the space, having driven millions of employment matches–they're truly poised to be the next internet marketplace success story. The growth of the business has been phenomenal, and we are thrilled to deepen our partnership with the company as they continue to improve the lives of both job seekers and employers of all sizes."
To date, ZipRecruiter has raised $219 million in funding in total, including a $63 million Series A financing led by IVP in August 2014. The company has grown its employee base to nearly 1000 from 150 in the past four years and currently has offices in the U.S., U.K., and Israel.
ABOUT ZIPRECRUITER
ZipRecruiter is a leading online employment marketplace. Powered by AI-driven smart matching technology, ZipRecruiter actively connects millions of businesses and job seekers through innovative mobile, web, and email services, as well as partnerships with the best job boards on the web. ZipRecruiter is the #1 rated job search app on iOS and Android. Founded in 2010, Santa Monica-based ZipRecruiter has nearly 1000 employees in two states and three countries. Visit us at ZipRecruiter.com and ZipRecruiter.com/blog.