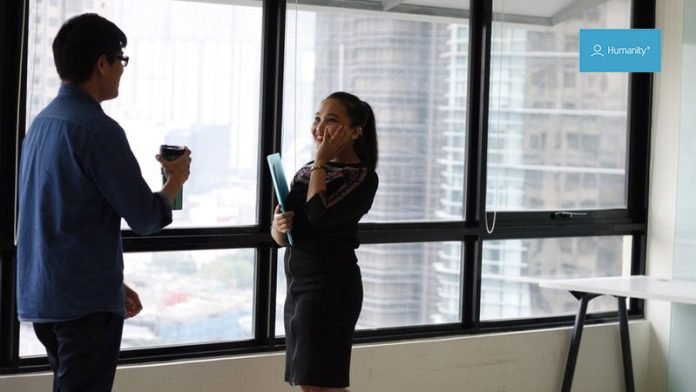 Humanity, the leading provider of cloud-based scheduling solutions, today announced the appointment of Chris Amani as its new chief executive officer. Mr. Amani brings over 15 years of go-to-market expertise which he will apply toward accelerating Humanity's momentum as the leading employee scheduling solution in the competitive workforce management technology landscape.
Mr. Amani brings a deep portfolio of strategic management, operations and leadership experience to the Humanity team. Most recently, Mr. Amani played an instrumental role in Humanity's growth and establishing its market position to-date, serving as chief operating officer, vice president of growth and operations, and head of finance and analytics over the past five years. Prior to Humanity, he held leadership positions at leading edge technology companies Electronic Arts, MongoDB, and Zynga.
"Chris Amani is an outstanding leader with deep knowledge of the Human Capital Management market. His past experiences coupled with his tremendous success at Humanity made him the perfect fit as chief executive officer," said Mark Sugarman, founder and managing partner of MHS Capital. "In addition to his strong track record of growing Humanity's presence, Chris has an uncanny ability to strengthen a company's competitive position while building and motivating high-performing teams. I'm looking forward to seeing Humanity continue to build on its marketing leadership under his guidance."
Humanity is offered as Software as a Service (SaaS), and integrates quickly and easily with today's leading HCM platforms. Reducing the time needed to create, publish, and manage employee staff schedules by up to 80 percent, Humanity is used by a range of leading organizations to support today's workforce. Companies like Kaiser Permanente, CBS, Lululemon, Lyft, Chick-fil-A, and many more count on Humanity every day to build and maintain staff schedules–helping to ensure employee satisfaction and enabling complete Human Capital visibility across the organization.
"As businesses continue to grow and change, leveraging technology to fuel workforce management and innovation while fostering a healthy employee/manager connection is paramount to the success of an organization," said Chris Amani, CEO at Humanity. "I'm thrilled and privileged to continue working with our committed team and industry partners, further strengthening and accelerating the development of the Humanity platform, and expanding our global footprint into today's leading organizations."
Amani earned a Bachelor of Science in Business and Accounting at The University of Arkansas at Fayetteville and an MBA from San Jose State University.
About Humanity
Humanity is the leading cloud-based employee scheduling platform that accelerates schedule creation by up to 80 percent. Humanity provides organizations of all sizes with unprecedented insight into their operations, and empowers them with actionable data to optimize staffing based on historical sales and sales forecasts, employee skill set, and staff availability. Humanity is offered as Software as a Service (SaaS) and can be deployed as a stand-alone solution in the cloud, or integrated quickly and easily with today's leading HCM platforms. For more information or to schedule a free 30-day trial, visit humanity.com.
Product and brand names are trademarks and/or registered trademarks of their respective companies. Humanity disclaims any and all rights in these marks.
SOURCE Humanity
Related Links
http://www.humanity.com
SOURCE URL: https://www.prnewswire.com/news-releases/hcm-scheduling-solution-leader-humanity-names-chris-amani-as-new-chief-executive-officer-300731555.html