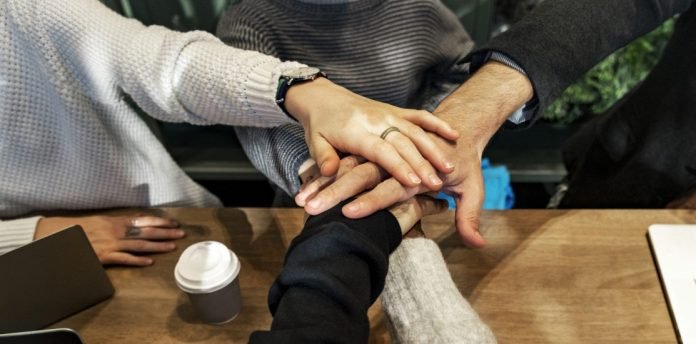 Bayireddi's Leadership Solidifies AI-Powered Talent Experiences' Crucial Role in HR
Phenom, the most widely used talent experience platform, today celebrates the leadership of co-founder and CEO Mahe Bayireddi, who was recently named an Ernst & Young Entrepreneur Of The Year® 2021 Greater Philadelphia Award winner. The Entrepreneur Of The Year Awards program is one of the most preeminent competitive awards for entrepreneurs and leaders of high-growth companies. It recognizes unstoppable business leaders whose ambition, ingenuity and courage in the face of adversity help catapult businesses from the now to next and beyond.
For over a decade, Bayireddi made it his and Phenom's purpose to help a billion people find the right job. Under his guidance, the company has grown from a pioneer in mobile career sites into the leading talent experience platform that delivers systems of intelligence to enterprise organizations. As companies currently race to hire and retain best-fit talent, Bayireddi believes they must leverage AI to humanize talent experiences. He cultivated a solution that empowers enterprises to connect and personalize the process for all stakeholders — candidates, employees, recruiters and hiring managers.
"I am honored to be named an EY Entrepreneur Of The Year and join this community of talented leaders," said Bayireddi. "It's incredible to see entrepreneurs elevating the Philly area's status as a hub for innovation and growth. This award wouldn't be possible without Phenom's many skilled employees and forward-thinking customers who are all committed to the philosophy, technology and value behind talent experiences."
In his early 20s, Bayireddi immigrated to the United States from India to begin his ventures as an entrepreneur. After co-founding some other technology startups, Bayireddi started Phenom in 2011, manifesting his longtime ambition to help people find jobs.
For 35 years, EY US has honored entrepreneurs who have driven their companies' success, transformed their industries and made a positive impact on their communities. Bayireddi will go on to become a lifetime member of the esteemed multi-industry community of award winners, with exclusive, ongoing access to the experience, insight and wisdom of fellow alumni and other ecosystem members in over 60 countries — all supported by vast EY resources.
As a Greater Philadelphia award winner, Bayireddi is now eligible for consideration for the Entrepreneur Of The Year 2021 National Awards. Award winners in several national categories, as well as the Entrepreneur Of The Year National Overall Award winner, will be announced in November at the Strategic Growth Forum®, one of the nation's most prestigious gatherings of high-growth, market-leading companies.
For more such Updates Log on to www.hrtechcube.com