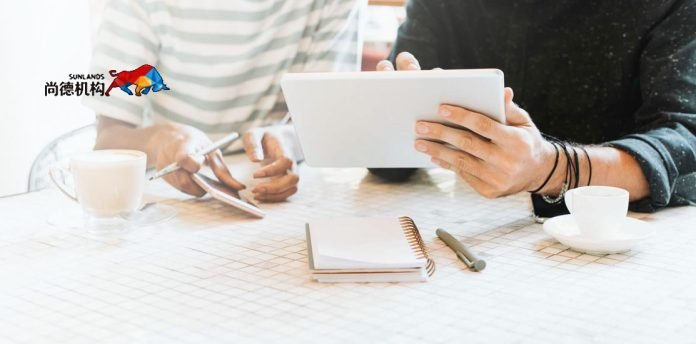 Sunlands Technology Group (NYSE: STG) ("Sunlands" or the "Company"), a leader in China's online post-secondary and professional education, today announced that it has expanded its offering by establishing a new business vertical designed specifically to provide online employee training services to corporations.
Towards the end of 2019, Sunlands' B2B training services offered mobile-based learning infrastructure, numerous training courses and other related services designed for corporations. Primarily targeting medium to large enterprises while leveraging the Company's existing teaching resources and online infrastructure, Sunlands helps enterprises train their employees online through providing not only a standardized and pre-established curriculum but also customized curricula to better suit the specific needs of certain strategic clients. Further, Sunlands plans to leverage its foundational expertise in academic degree- and diploma-training and professional certificate programs to develop new B2C users from its B2B user base, creating synergies between the two business models hrtech news.
Since its initial launch, Sunlands' B2B training services have received positive feedback. The Company's B2B customers currently include 360 companies and institutions, including many renowned names such as Huazhu Hotel Group, Midea Real Estate, Red Star Macalline, SF Logistics and Beijing ZJS Express. Tens of thousands of employees have already signed up for Sunlands' B2B training services.
Mr. Tongbo Liu, Chief Executive Officer of Sunlands, commented, "We are very excited about this new B2B training opportunity, which is a natural extension of our well-established B2C vertical. The market for corporation employee training is vast, driven by strong incentive for companies to invest in their employees, since the competitiveness of enterprise workforce has become more bottom-up dependent on each employee's individual level of competency given the gradual disappearance of the demographic dividend in China. As such, we anticipate a growing need for continuous employee development as enterprises continue to grow and compete. In addition, our B2B online live streaming courses are well positioned to cater to the increasing demand of cost effective and efficient employee training by multi-regional corporations. Despite its current relatively small scale, I am confident that our B2B training services have tremendous upside potential and can eventually become a key growth driver over time."