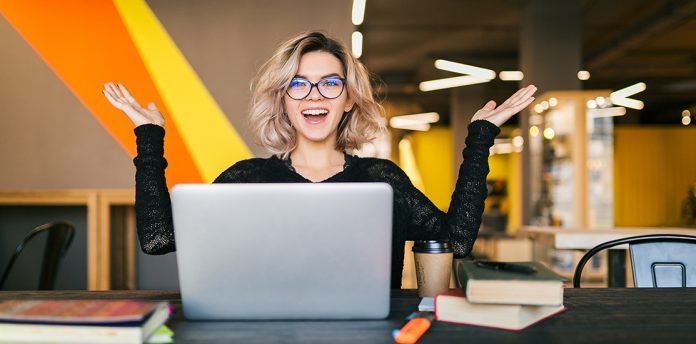 Emerging innovations aid in employee learning, which are critically important as organizations re-skill workers for the quarters ahead.
One of the most persistent complaints from CEOs is the difficulty their firms face in finding employees with the necessary skills. This may explain why 72 percent of HR executives rated building talent through upskilling and reskilling as the most important factors to consider while shaping their organization's future workforce composition over the next 12-24 months. However, only 33 percent see it as easy to implement.
While several factors contribute to this skills shortage, it's clear that the traditional learning programs many companies still use to train their employees are no longer up to the task of continually renewing skillsets that are crucial to the competitiveness of modern enterprises.
The reason most instruction programs fall short is that learning still is done using an event-based model. Employees are sent to a classroom, either bricks and mortar or virtual, and are given instruction for a fixed time period. But as time passes, the memory of the lessons and skills learned invariably begins to fade. It's a phenomenon that psychologists call the trace decay theory of forgetting, illustrated by the Ebbinghaus curve: you remember what you had for dinner last night, but not two months ago.
As a result, companies are realizing that one-time event-based training—a scheduled course for a fixed period—lacks the capacity to keep worker skills at an optimum level. Instead, they are increasingly turning to system that provide continuous training, which may involve shorter event-based lessons, combined with things like mobile-based tools, collaboration with peers, practice sessions and reflection on what they have learned, all repeated again and again over time.
The challenge of implementing a continuous system in a work environment has been keeping the learner engaged and finding ways to monitor the learning process, track its progress and get people to actually absorb the lessons. A lot of research has gone into making learning in the work environment more like the consumer experience of Apple or Samsung phones—enjoyable and relatively easy to take on board and navigate.
Micro learning emerges
A number of innovations have emerged to make this possible, including what has become known as micro learning, which breaks complex training ideas into bite-sized lessons and repeats them over time. This utilizes a process called spaced repetition, which has been shown in academic studies to increase memory retention.
Another benefit of micro learning is that it helps managers identify gaps in worker knowledge or places where individual workers may need remedial training to bring their skills up to the required standard. Employees can get real time feedback from an online micro course so that they know where their strengths and weaknesses lie.
Technology advances enhancing the experience
Employers also have begun to experiment with the immersive environment of augmented reality (AR) and virtual reality to upgrade worker skills. One major oil exploration company is using AR to help workers in the field get help from technicians in central offices and offer "over the shoulder" coaching for problems encountered on offshore rigs. These technologies provide a near-real time environment where complex or dangerous maneuvers can be safely trained and practiced.
Organizations are also trying to enhance the learner experience through use of artificial intelligence (AI) and bots. Intelligent "bots" can be used to help answer learner questions and direct them to the correct sources. When an employee says something like "I don't know how to do this," the bot responds—much like the Alexa app on an Amazon device—offering a five minute course that explains how to do it in real time or pointing the learner to an expert resource who can answer their question. These bots can also be used to help with mundane tasks such as adding time on the learner's calendar to complete pre or post learning activities and recommend content on selected topics.
With advancements in technology in recent years and the strides made in AI and understanding of the learning process from a neuropsychological perspective, we expect that technology will continue to be an enabler for learning in the future. This trend will be accelerated further by the implementation of 5G, which will provide users with the ability of increased data transfer rates with shorter lags. This will likely speed up the implementation of AR and virtual reality in learning.
However, it is key to note that while technology has been the means to achieve a transformative impact on learning, what has also changed is the acknowledgment of lifelong learning as one of the key drivers of personal and organizational success. With this shift in mindset, successful learning organizations have approached learning in a more wholesome and creative manner incorporating it into their culture and ways of working. Learning organizations have become and will continue to be critical in enabling the success of an organization through finding new and innovative ways of rapidly upskilling and reskilling employees at scale in response to changing market needs.
For more such Updates Log on to www.hrtechcube.com
---
ABOUT THE AUTHOR
Kazuya Oike
Kazuya Oike is a Partner at KPMG (Japan), leading the People and Change Practice. He works with leading companies on the development of their HR programs, supporting technologies and advanced analytics to support their culture and workforce initiatives.