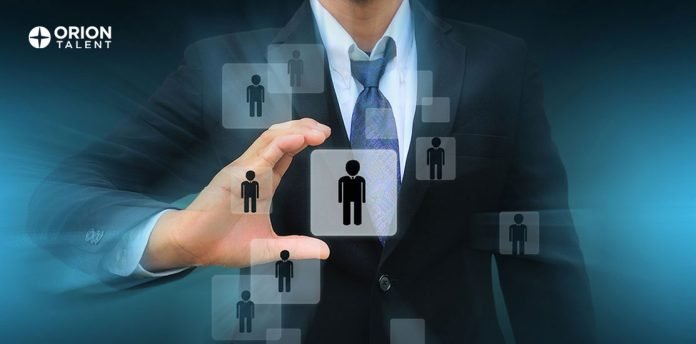 Orion Talent, a provider of skilled talent acquisition, recruitment process outsourcing (RPO), and military hiring to businesses nationwide, has announced the appointment of three talent management experts to its board of directors. The new board members bring an outstanding history of industry expertise and leadership to Orion and will help guide the organization's continued growth as a global, full-service enterprise talent management and recruiting firm.
The new members of the Orion Talent board of directors include:
Kristina Cleary is widely recognized for leading high performing teams ad creating revenue-driven marketing models. She brings over 20 years of experience in the technology and human capital management (HCM) industry to the Orion Talent board, including her most recent position as Chief Marketing Officer for Ceridian. Kristina has earned multiple leadership awards including Marketing Executive of the Year from American Business Awards, One Planet and Golden Bridge, and was recognized as one of Canada's Most Powerful Women in 2017 as well as one of the top 300 Women in HR Technology Worth Watching.
Keith Dorsey's 25 years of sales leadership experience in the human capital management industry adds significant value to the Orion Talent board. Currently the President & Executive Advisor of Dorsey Management Consulting, he has also served as the Executive Vice President, Global Head of Sales for a leading human capital solutions firm. Keith is also widely recognized for his leadership during organizational transformations such as mergers, acquisitions and turnarounds.
Mike Drolet is a talent management veteran bringing over two decades of experience in vendor management, RPO, sourcing, operations and service delivery to Orion Talent. He has served as COO and Executive Vice President, Global Head of RPO for Pontoon Solutions, a total talent solutions provider. Additionally, he has served on several industry advisory boards and was previously named one of HRO Today's "Top 40 Under 40."
These additions support Orion's immediate goals of growing its leading mid-market Recruitment Process Outsourcing (RPO) business and expanding its footprint in North America and beyond.
"It is a privilege to have this caliber of experience accessible on our board. Not only do these individuals have unique perspectives on talent management, they also share our passion to help enterprises successfully navigate the changing complexities of today's employment and talent market," said Orion Talent CEO Mike Starich. "I'm grateful to have their guidance as we continue to evolve and grow as a leader in the enterprise talent management space."
Was this post helpful?
Let us know if you liked the post. That's the only way we can improve.