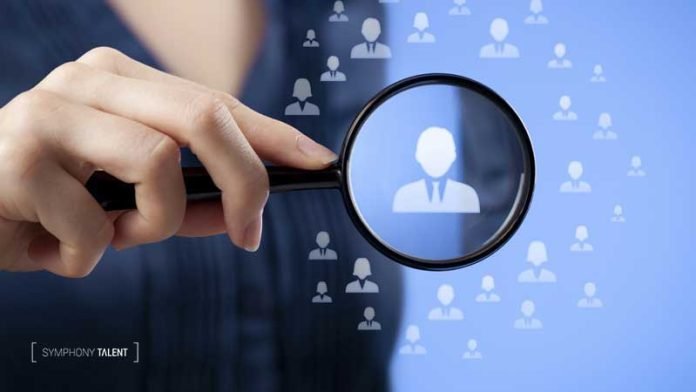 Symphony Talent, a leading Talent Marketing soultions provider, today announced the appointment of Ryan Kellogg as VP, Chief Creative Director, of the organization's Atlanta hub. Kellogg is tasked with helping to grow the Atlanta hub's offerings with an increased focus on product and experience design and will play a key role in further developing the hub's creative talent hrtech news.
"I knew Ryan was the perfect fit for Symphony Talent the moment I met him," said Roopesh Nair, President and CEO, Symphony Talent. "He understands how to create experiences that drive engagement. His ability to blend creative with technology makes him uniquely equipped to help our clients and agency, Hodes, deliver exceptional candidate and recruiter experiences hrtech.
Kellogg joins Symphony Talent from Huge where he was one of the founding members and creative leaders of the agency's Atlanta office. During his time at Huge, he helped shape the way consumers and brands interact by merging experience design with creative and strategy for clients such as AMC Theaters, Under Armour, Warner Brothers, Dell Computers, Lowe's Home Improvement and TD Bank. Prior to Huge, Kellogg served as Associate Creative Director of Emerging Experiences for Razorfish creating memorable work for brands such as AT&T, Delta, Bridgestone and the San Francisco International Airport.
"Symphony Talent has built a powerful combination of creative and technology to help brands connect with quality talent," said Kellogg. "By having its own creative agency, the company is uniquely positioned to help brands navigate the digital transformation taking place in the HR Tech industry. I am beyond excited to join this remarkable team and begin creating opportunities for candidates to experience brands in new ways and deliver the right tools and interactions that will keep the candidates actively engaged with those brands beyond the attraction stage."
This news follows a successful third quarter of client wins and an award season for Symphony Talent, winning five awards recognizing the organization's product innovation, creative campaigns and leadership.
About Symphony Talent
Symphony Talent is redefining how brands and talent connect. By applying data-driven consumer marketing best practices to recruitment marketing, we provide seamless, personalized experiences through our award-winning creative, best-in-class smart technology and trusted strategy and client services solutions. We simplify and streamline the process to find, hire and engage talent. Companies such as Northwell Health, Chili's, Advantage EZ Rent-A-Car, UCLA Health, Unilever and UnitedHealth Group rely on Symphony Talent to power their talent acquisition initiatives. For more information, visit: www.symphonytalent.com or follow us on Twitter, @SymphonyTalent_.
Colleen Naugle
Symphony Talent
484-459-2686
colleen.naugle@symphonytalent.com