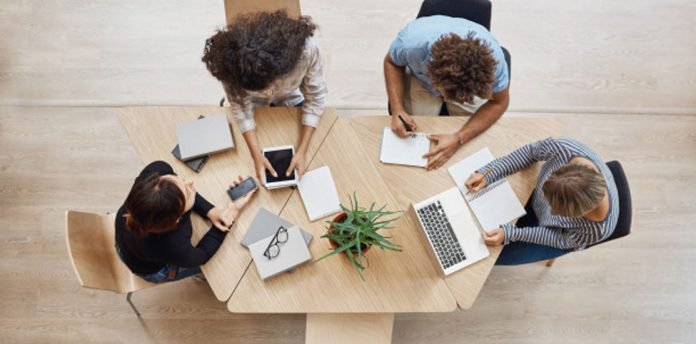 Matching the right candidate to the best-fit role is significant now more than ever, therefore making it necessary for the tech arena to uplift candidate screening.
2020 has been a year when so many things have been turned on their head. Recruitment is definitely one of these. In January, employers were concerned about a shortage of talent, finding it difficult to locate candidates with the skills they wanted. Fast forward to October and the coronavirus has completely changed that. In the US alone 22.2 million jobs were shed in March and April.
While the market has picked up since then, a poll in September found that half of those that lost their job are still unemployed. This means the market is awash with talent, with hundreds and even thousands applying for some roles. Finding the right candidate in this climate can seem like trying to find a needle in a haystack. It's vital the organisations use technology smartly and wisely to help them with their search.
What is candidate screening?
Candidate screening is the process of reviewing job applications. Its purpose is to find the candidates which most closely match job requirements. This can be performed manually, or the process can be automated, which can save valuable time and resources. The key for effective screening is knowing what you are looking for. It needs to be part of a well thought out and planned recruitment process that everyone in the business understands and follows. It also needs each job description to be carefully crafted and specific to the role.
Job descriptions are key
It is much easier to find the right candidate if you have clear and objective criteria to measure against.
Each job description should concentrate on what skills are essential for the job, avoiding anything generic or irrelevant. The criteria should be as specific as possible and ideally scored objectively, so candidates can be compared fairly.
Be prepared
Given the current situation, it is likely that any position advertised is going to attract more attention than usual. Even before the pandemic, on average 250 candidates were applying for each role. Today this could easily be double, triple or even quadruple this level. Ensuring your process is tight, with everyone involved knowing their role and having the resources in place to deal with large numbers of applications will make everything go far more smoothly.
Make your application tracking system work for you
Application Tracking Systems play an important role in the screening process, but only if used properly. Screening questions are a great way to qualify out candidates without the relevant criteria to do the job such as their right to work or other essentials like driving licences etc. Although helpful this may still leave you with a high number of perfectly valid job applications. Also, open-ended screening questions can actually add to the time taken to review applications.
Most ATS's will enable a recruiter to search for keywords the CVs of recent applications, some may even attempt at scoring keyword relevance however this method is notoriously unreliable. Any system is only as good as the information that goes into it, so if an application from a candidate, that has all the right skills, fails to include the right keywords they could be missed. Similarly, if a candidate knows which keywords are being used, they may be able to cheat the system.
To identify which candidates are the best suited to a role fairly and successfully, you need to be looking for the right information which is where pre-hire assessments can help.
Screen for skills in real life scenarios
Whereas an ATS looks at what a candidate thinks a recruiter wants to know about their suitability for the job, using a pre-hire assessment, allows each candidate to have a fair shot at being selected for an interview. Not only are they fairer but pre-hire assessments can reduce the time to hire by up to 50% by removing the need for a manual CV review.
Creating an assessment that accurately reflects the skills, behaviours and characteristics required to succeed in a role typically results in faster, better hiring decisions being made.
Nearly 1 in 2 people we surveyed had left a job because the reality of it didn't match their expectations of it ahead of joining. Real-life pre-hire assessments such as ours at ThriveMap have the added benefit of showing the candidate what they might be expected to do in the role at the same time as testing how well suited they are to it.
They also have the benefit of making any process fairer and more inclusive – they are testing a candidate's ability and aptitude for the role regardless of their background, heritage, or gender. They can be completed anonymously ensuring unconscious bias is removed as far as possible.
It's important that hiring managers are confident in the robustness of a pre-hire assessment and trust that data that it provides. In a survey by Indeed in 2018, 28% of employers said that gut feel was the main reason they hired a candidate. While intuition can be useful, it must be used with caution and be backed up by rational data to find the most suitable candidate fairly.
Don't forget candidate experience
Treating every candidate with respect and communicating with them about their status and where they are in the process is a vital part of screening. Neglecting to do this, can have a deeply negative impact. Almost two thirds of job seekers (65%) say they never or rarely receive notice of their application status. And they won't stay quiet about this. 72% say they have shared their negative experience on Glassdoor, damaging an organisation's reputation and potentially putting future candidates off from applying.
Building into your screening process automated communications, informing candidates about what is happening and what is the next stage ensures no one is forgotten and will reduce the likelihood that job seekers will abandon their application due to a wall of silence.
Review, review, and review again
Getting the screening process right can take time. A really important part of improving it is evaluating what is working well and what can be improved. There are various measurements that you may want to consider as part of this review – time to hire, cost per hire, yield ratio, candidate experience to name but a few. It is only through measuring against an agreed set of KPIs that you can see if your screening process is performing as well as you would like it to.
Technology has the potential to be a recruiter's most powerful weapon, easing the burden of screening at a time of increasing applications and highlighting the best talent. However, this technology must be used with care, the process must be carefully planned and above all tested to ensure it is fair and effective.
For more such Updates Log on to www.hrtechcube.com
---
ABOUT THE AUTHOR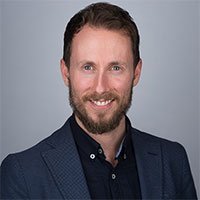 Chris Platts
CEO at ThriveMap
Chris Platts is CEO of ThriveMap, a provider of personalised, pre-employment assessment software. ThriveMap's realistic work simulation assessments save recruiters time sifting resumes so they can focus their efforts on converting the best candidates instead. Before devoting time to ThriveMap, Chris founded TalentRocket, an employer branding platform which helped hundreds of purpose-driven organisations to promote their unique company culture.