Thanksgiving 2020 is almost here. While there are people that are still grumpy about how the entire year turned out to be, it's also time for them and everybody else to look back with fresh eyes and be grateful for all the positive things. We are healthy and safe amidst a pandemic is a blessing in itself. Businesses have survived and are now bouncing back to normalcy and some even looking at growth and expansion is something we are all thankful for this year.
Despite the year being arduous, there is a lot that we were taught and milestones that were crossed, which means this year's Turkey Day has to be more scrumptious and filled with extra flavor to celebrate the innovations and advancements.
Now that organizations are back to business, hiring commences again! Employees that were laid off and lost their jobs as well as the fresh bunch of graduates will now have a situation where they can be thankful for organizations hiring again, after such a long standstill. And organizations will be looking at a bountiful harvest of business for the upcoming year with a new bunch of talent pool and skilled experts. That's right, talent acquisition turkey is all set to be spiced up for Thanksgiving and the rest of the year.
Traditionally, turkeys are cooked in a said specific manner, but when it comes to talent acquisition turkey, there are a number of tips, tricks, and secrets that can revamp the bird by giving it a blissful flavor.
Let us look at some of our best secret tips for a euphoric Thanksgiving holiday turkey for your Talent Acquisition efforts.
1) Thaw the turkey and preheat the oven with Predictive Hiring
It's always helpful to prepare in advance for a tasteful outcome. At present, we are in a situation where there is no room for error or wrong decisions that can result in burning dollars out of our pockets. When it comes to talent acquisition, hiring the right amount of people for specific job profiles is highly significant. Just like preheating the oven at 450° F plays an integral role in roasting a crispy, full-cooked turkey, knowing what the type of candidates are, the number of job vacancies, and the nature of the profiles that might come up in the near future is a must to form a streamlined talent acquisition strategy. While the oven heats up, you can thaw your historical data and link it with the market trends to analyze what the future landscape of your organization will look like. The key here is the right pressure to thaw which means the right type of data input and the right temperature which will be your predictive hiring tool and its capabilities.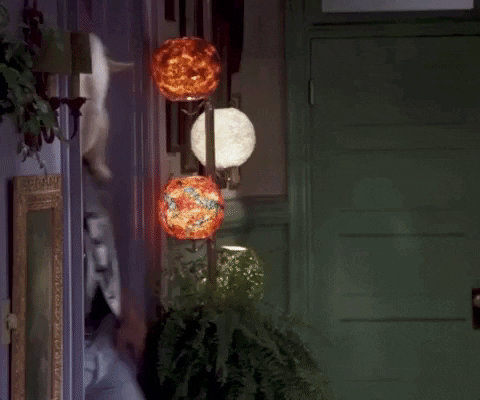 2) Season inside the turkey and hire from within
Thanksgiving turkey recipes will always tell you how to season the turkey from outside and the ingredients that would give it the great delight, but rarely will they give you tips on inside seasoning, which actually has the maximum impact. When an organization plans to expand its talent pool, it more often than not thinks of recruiting from outside first. But, one very important factor to consider here that can result in effective filling of the position is to hire from inside the organization. The employees know the organizational structure and culture which makes them the best candidate and builds on the foundation of loyalty. Not only does it save time and costs of acquisition, it also gives employers a chance to architect a robust leadership funnel of employees that do not shy away from stepping up and taking command.
3) Stuffing and Aromatics like Gamification
The mouthwatering fragrance of a freshly cooked stuffing, all ready to compliment the juicy meat of the turkey is what makes Thanksgiving traditions and food memorable.
Assessing the talent with basic ingredients such as written tests, verbal interviews, or even online assessments will give candidates the taste of a traditional assessment flavor, but if you add citric elements such as games and experiential evaluations, candidates will taste a vibrant and aromatic savour.
Gamification is known to enhance the overall experience that can also assess the skills and talents in order to select the right fit applicant. Incorporating aromatics such as gamification in your talent acquisition strategy will brighten the recipe and make it more appetizing.
4) Basting with Beer or Bots
You must have experienced this first-hand that many companies have an extremely poor talent acquisition communication cycle. This can mean leveraging archaic ways such as calling or emailing candidates about their status in the process. Times have changed and so has the basting techniques. Now, turkeys do not just baste in their own juices, they baste in beer or wine. And talent acquisition communication doesn't facilitate via calls and emails, it can be delivered via applications and designated chatbots. There are a number of bots and apps that are specifically designed to smoothen out the communications between candidates and employers with real-time updates and notifications to keep everyone in the loop informed and engaged.
5)  Serve it with the onboarding sauce
Turkeys don't differentiate between American Thanksgiving and Canadian Thanksgiving, all it cares about is the wholesomeness and the charm of the delicacy that people enjoy. Onboarding is one process that is often overlooked when talking about talent acquisition but one that makes the entire hiring procedure alluring. If onboarding is not done correctly, candidates may rethink their decision of joining the company which can also result in development of a sour taste. Hence, you can either honey glaze your strategy or serve it with the tech sauce, but onboarding new employees is one process that needs to be done with utmost efficiency.
This Thanksgiving let us all be thankful for surviving a pandemic and growing our internal customer-base despite it. Let us not forget what technologies are making their mark and how they can help us in having a bountiful talent yield, now and in the future.
For more such Updates Log on to www.hrtechcube.com
---
ABOUT THE AUTHOR
Aashish Yadav
Content Writer, Martech Cube
Aashish is currently a Content writer at Martech Cube. He is an enthusiastic and avid writer. His key region of interests include covering different aspects of technology and mixing them up with layman ideologies to pan out an interesting take. His main area of interests range from medical journals to marketing arena.