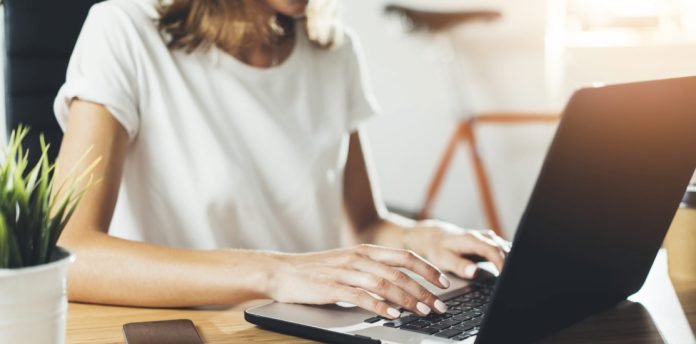 GoodHire, a leading provider of employment background screening services, today released its second annual remote work survey report, "The State of Remote Work in 2022: A Survey of the American Workforce." The report is based on an online survey of 3,500 Americans over age 25 who shared their opinions about jobs, money and life in a post COVID-19 economy. The report finds 78% of American workers worried that remote workers would be more at risk of losing their jobs during a recession that led to layoffs than full-time office workers would be.
With the potential for an economic downturn on the horizon, companies are increasingly cautious about hiring, and some have already reduced their workforces. Now, the attractiveness of remote work is waning, and a primary reason may be tied to concerns that remote workers are seen as less productive compared to in-office workers, or not deserving of promotions or pay raises. According to the survey, 68% of workers were concerned that their manager would view full-time office workers as high performers and full-time remote workers as lower performing.
GoodHire's report on the state of remote work serves as a wake-up call for employers who offer hybrid in-person and remote work models: A battle between in-office and remote workers is here – how will you structure your organization's work-from-home policies and compensation strategies to quell fears and keep employees engaged and satisfied?
The report's survey data further highlights this conflict, revealing most workers (73%) think companies should pay in-office workers more than remote workers, while two-thirds (66%) agreed or were on the fence regarding whether in-office workers should enjoy higher levels of job security than remote employees. Finally, 84% of employees feared remote employees might be overlooked for pay raises or promotions in favor of people who worked in the office.
"Our report highlights the change that has taken place over the last year. In 2021, GoodHire's remote work survey found employees were so enamored with the opportunity to work from home that they were willing to take pay cuts, forgo benefits, or even quit a job to look for one with remote work options," said Max Wesman, Chief Operating Officer at GoodHire. "This year, we're seeing a huge sentiment shift, with more people being open to in-person jobs. Our report shows 63% of workers would consider applying for an in-office job, versus last year where only 15% said they'd apply for a job that required full-time office work."
For the full survey results and analysis, visit: https://www.goodhire.com/resources/articles/state-of-remote-work-survey-2022
For survey graphics, please visit: https://bit.ly/3C8pmoF
Survey Methodology
All data found within the report, "The State of Remote Work in 2022: A Survey of the American Workforce" are derived from a survey by GoodHire conducted online via survey platform Pollfish from August 25-27, 2022. The survey report includes the full methodology.
For more such Updates Log on to www.hrtechcube.com