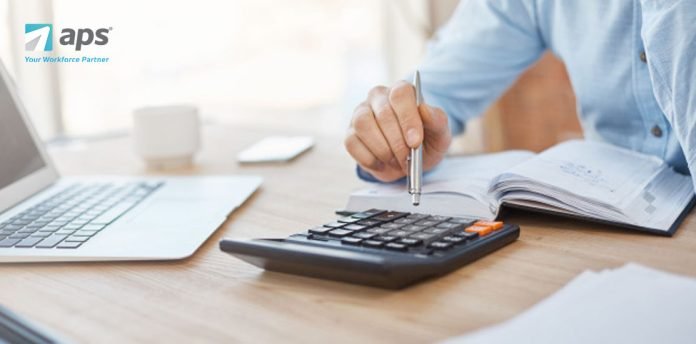 Automatic Payroll Systems, Inc. (APS), a best-in-class workforce management technology provider, has been recognized by G2 as a Best Software Product for Payroll, Highest Satisfaction Product, and Top HR Product.
APS ranked #6 out of thousands of software vendors listed on G2 for Highest Satisfaction Products. APS is the highest-ranking payroll and HR software company on G2's Highest Satisfaction product list, making them an elite vendor for workforce products. It's a prestigious accomplishment for a Louisiana-based company like APS to earn a top-tier ranking alongside global platforms like HubSpot and Twitter.
APS also earned a G2 spot in the top 100 Best Software Products for Payroll and the Top 50 Products for HR. Awards and rankings like these show APS' commitment to providing its customers with technology that makes payroll and HR easier throughout their workdays. As a payroll and HR software company with dedicated customer support and success teams, APS works diligently to provide clients with timely and proactive solutions.
"At APS, our customers come first. We are committed to ensuring our clients do not wait longer than two hours to receive a response from their team. Providing clients with their own team of trained and dedicated support representatives ensures our clients' needs are always met." – Jessica Starks, APS Support Manager
G2 Award Scoring Methodology
APS received over 190 reviews during G2's award evaluation period. These reviews were compiled into product satisfaction scores and weighted against Net Promoter Scores to determine a company's ranking. For more information, read the Satisfaction Scoring Methodology and Best Product Scoring Methodology on G2.
These awards and their customer-driven scores reflect APS' dedication to creating an all-in-one client experience. APS ensures customers receive the best return on their investment, from their first interaction with sales and implementation to their ongoing relationships with support and success.
"Our Success team is dedicated to ensuring the best client experience possible. We understand that each client is different and has different needs. Our team connects one-on-one with the client once they transition from Implementation. We engage the client and work collaboratively with them to create a roadmap for success – setting goals, providing best practices, and creating opportunities for efficiencies and continued growth." – April Remedies, APS Vice President of Client Services
For more such Updates Log on to www.hrtechcube.com