The HR, benefits and payroll platform, Zenefits, today announced additions to its product suite with the launch of People Hub and Employee Engagement Surveys. These powerful people enablement tools offer enterprise-grade HRTech solutions developed for small and mid-sized businesses.
The world, and the world of work, has changed drastically since March 2020. Changes have put a focus on the ability of a company to understand the sentiment of its employees and to effectively communicate with them. Under normal situations, employee engagement and workforce communication were extremely difficult for small and medium businesses. But effectively addressing these issues when employees are working remotely from home and adhering to social distancing recommendations is apparently impossible. It's no surprise that a June 2020 Gallup poll indicated the largest decline in United States employee engagement in the 20 years they have been following the metric.
Part of all-in-one "people platform," of Zenefits, the new tools enables companies to centralize communications with distributed employees, simply collect and analyze employee sentiment, and support employee well-being. With this rollout, Zenefits is continuing to help level the playing field for small businesses through tools that were previously only available to large companies. The new offerings complement the popular Employee Well-being, Compensation Management and Performance Management applications of the company as additional tools to help customers of Zenefits to increase workforce productivity and engagement.
Small businesses can now access:
People Hub: Get the business of HR done
People Hub is a company collaboration tool that helps in organizing and centralizes Human Resource activities. Employees and admins can efficiently communicate and collaborate directly from one system, which even sends push notifications to mobile phones. It's simple to manage communications for key HR activities like open enrollment, broadcast important company information and critical updates such as new safety procedures or location openings/closings, and automate announcements for milestones of a company like new recruitment announcements, birthdays and anniversaries, holidays, etc.
A testament to the changing work landscape, some early users of the People Hub have used it to share information on new processes around wearing masks, and supporting customers as they reopen their businesses.
Employee Engagement Surveys: create a happier workforce
With the huge upheaval across work, home and family in 2020, understanding and adjusting for employee sentiment is important.
The engagement survey tool accompanies with a variety of pre-configured survey types to gauge worker satisfaction, gather a pulse check on employee net promoter score, or even conduct a full review of the employee engagement. The tool also helps in easily visualizing areas for improvement across locations, departments, teams, and more so employers can share results and planned actions with managers and employees while safeguarding employee anonymity and promoting inclusivity.
Zenefits Senior Director of Product Marketing, Matt Ketchum, said that, People operations hiring, developing, engaging, and retaining workers are more important than ever for small and mid-sized businesses. Zenefits is focused on delivering affordable tools to enable their clients to explore the changing world of work, including digital solutions for replicating or extending the communication, camaraderie and culture build within a physical office.
The new tools are now available to existing clients in the Zen HR package. A comprehensive suite of helpful tools for exploring a remote workforce, involving COVID-19 testing integrations, distributed compliance training and helpful COVID-19 documentation, can be found.
For more HRTech news, Log on to www.hrtechcube.com
---
ABOUT THE AUTHOR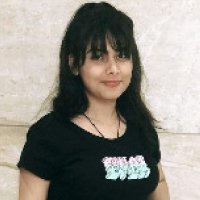 Tanvi Tirthani
Content Contributor, Martech Cube
Tanvi Tirthani is a content writer and strategist with a special foray into technology. She has been a keen researcher in the tech domain and is responsible for strategizing the social media scripts to optimise the collateral creation process.