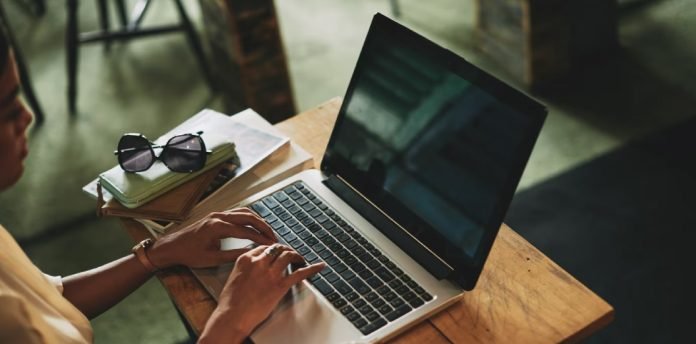 Workspot, the Enterprise VDI platform built for the multi-cloud and hybrid era, announced today that the Workspot Enterprise VDI Platform is Chrome Enterprise Recommended (CER). The partnership between Workspot and Google ChromeOS delivers enterprise-proven Windows 10 and 11 desktops and apps from the customer's cloud of choice, including Google Cloud, as well as from on-premises data centers, to ChromeOS devices, bringing new levels of security, flexibility and agility to organizations as they deploy, manage and standardize end-user computing.
Enterprise organizations are exploring the most secure way to deliver applications and data to an often remote workforce, across many types of enterprise use cases. At the same time, end-users require the best possible performance for anywhere, anytime productivity – there can be no compromises. Workspot Client for Web, a Progressive Web Application (PWA), enables high-performance delivery of Windows 10/11 desktops and legacy applications on Google ChromeOS. ChromeOS enables IT and security teams to keep corporate data protected with fully-customizable, enterprise-grade security controls. Using the combination of ChromeOS and Workspot, customers now have access to a zero-trust security model, high-performance Windows workloads and legacy applications via the safest browser accessible from anywhere in the world.
Security and app delivery models that rely on employees working within a corporate perimeter are obsolete. The combination of Workspot's cloud-native, enterprise-proven virtual desktop solution and ChromeOS-enabled devices reduces the management and security challenges associated with traditional VDI solutions and physical PCs, enabling IT teams to more easily support a global workforce while lowering overall costs for EUC.
"From the start of our cloud journey with Workspot, my vision has been to find a highly secure and cost-efficient endpoint that would enable the entire Southland team – including our power users who rely on graphics-intensive applications – to be productive wherever they need to work," said Israel Sumano, Senior Director, Cybersecurity and Infrastructure Services at Southland Industries. "After extensive testing of Workspot virtual desktops on ChromeOS, we've validated that even our most demanding users are happy with the performance, our sensitive IP is more secure than ever, and we've simplified end user computing too, without having to make any compromises."
"Working closely with the Google ChromeOS team, Workspot transforms ChromeOS and Chromebooks into high-performance and highly secure IT assets for accessing Windows 10/11 virtual desktops and applications," said Jimmy Chang, Chief Product Officer of Workspot. "By using this best-of-breed solution, organizations gain the flexibility of a multi-cloud yet standardized approach to end user computing that features high-performance, reduced costs, and anywhere-productivity, while also benefiting from multi-billion-dollar investments in security that major hyperscalers such as Google Cloud bring to the solution."
Workspot Client runs on any standard browser, including Chrome. End users can access their Workspot virtual desktops and applications from anywhere at any time. Workspot Client was designed for exceptional performance, including for graphics-intensive applications, such as those used by computer-aided design (CAD) engineers and designers.
Workspot Client is immediately available. More information about the unique benefits it offers can be found here, and you can also schedule a demo with Workspot's experts, here.
Workspot is hosting a VDI Hub at Google Next on August 29 and 30. Join the team for a live experience with subject matter experts, customers and partners and learn more about the power of modernizing end-user computing with hands-on demos. Learn more about all the activities happening in The VDI Hub and reserve your Hub experience now: https://www.workspot.com/googlenext/.
Discover the full potential of your Hrtech strategy with our comprehensive Hrtech News and Hrtech Interviews.