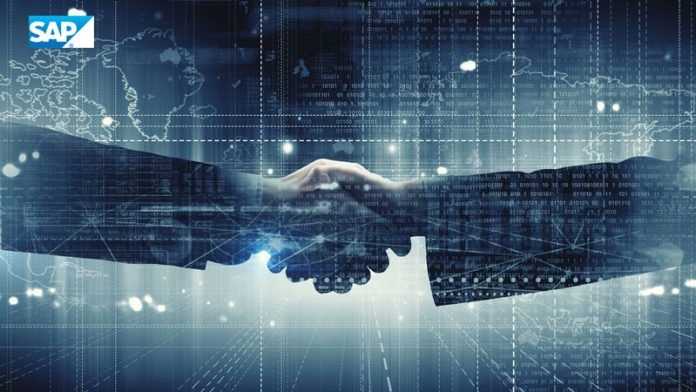 SAP SE (NYSE:SAP) announced that four additional online services providers have joined the Digital Partner Network for SAP Fieldglass solutions, giving customers more immediate access to resources supporting recruitment and management of their external workforce hrtech news.
The new partners include Toptal, Trusted Health, First Advantage and TalentWave. They expand the array of digital capabilities available to SAP Fieldglass customers, from providing quicker access to talent with specialized skills to other services such as background checks, certification verification and payroll processes. This provides SAP Fieldglass customers with greater agility and efficiency to find, engage and manage non-payroll workers and service providers to work across their enterprises hrtech.
This flexible labor force accounts for roughly 44 percent of businesses' workforce spend, according to the SAP Fieldglass report "External Workforce Insights 2018: The Forces Reshaping How Work Gets Done." With the significance and expected growth of the external workforce, on-demand, online marketplaces are becoming increasingly important sources of talent, with 38 percent of executives using these marketplaces today and 74 percent planning to in three years.
Maarten Hansson, global head of Workforce Strategy at Philips, a technology company in Amsterdam, observed: "On-demand talent platforms are great innovations we can use to improve business results. They perform best when digitally integrated with a solution, such as the digital partner network, to realize the value of an on-demand service coupled with the visibility and automation that a cloud solution can deliver to support a total workforce strategy."
"We continue to expand our network of online providers to give customers more options to scale and manage their external workforce," said Arun Srinivasan, senior vice president, SAP Fieldglass. "With 62 percent of executives saying that their external workforce improves their overall financial performance, the better they engage and manage this critical resource, the more value they can realize."
The broader digital network connects companies to a growing number of emerging online providers across every part of an organization's external talent management and services procurement processes.
The SAP Fieldglass portfolio, which has been identified as a leader in services procurement, helps organizations find, engage and manage all types of flexible resources. Deployed in more than 180 countries, SAP Fieldglass solutions help companies transform how work gets done, increase operational agility and accelerate business outcomes.
Visit the SAP News Center. Follow SAP on Twitter at@SAPFieldglass and @sapnews.
Any statements contained in this document that are not historical facts are forward-looking statements as defined in the U.S. Private Securities Litigation Reform Act of 1995. Words such as "anticipate," "believe," "estimate," "expect," "forecast," "intend," "may," "plan," "project," "predict," "should" and "will" and similar expressions as they relate to SAP are intended to identify such forward-looking statements. SAP undertakes no obligation to publicly update or revise any forward-looking statements. All forward-looking statements are subject to various risks and uncertainties that could cause actual results to differ materially from expectations. The factors that could affect SAP's future financial results are discussed more fully in SAP's filings with the U.S. Securities and Exchange Commission ("SEC"), including SAP's most recent Annual Report on Form 20-F filed with the SEC. Readers are cautioned not to place undue reliance on these forward-looking statements, which speak only as of their dates.
© 2018 SAP SE. All rights reserved.
SAP and other SAP products and services mentioned herein as well as their respective logos are trademarks or registered trademarks of SAP SE in Germany and other countries. Please see https://www.sap.com/copyright for additional trademark information and notices.