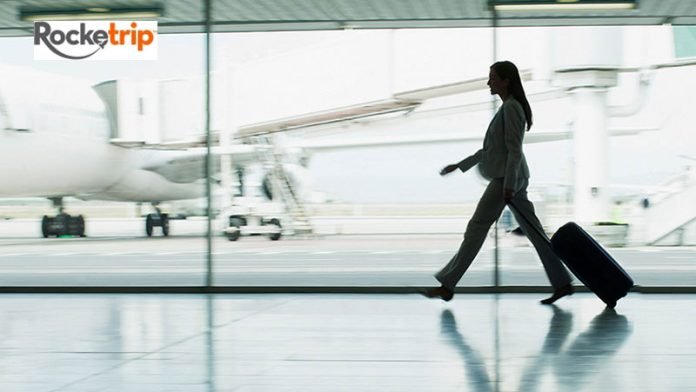 Rocketrip, the leading employee engagement platform for business travel, announces Sandeep Chand as the company's Chief Technology Officer. The appointment will advance the development of Rocketrip's innovative technology platform that enables companies to improve workplace cultures, reward employees, and save money hrtech news.
"Sandeep is a true innovator with deep experience in the employee recognition and rewards space," said Dan Ruch, CEO and founder of Rocketrip. "He's bringing incredible value to Rocketrip as we develop the future ways the platform can be used to encourage positive employee behavior. We're truly honored to welcome him to our leadership team."
"Rocketrip is a unique opportunity for me to develop its B2B2C platform and create new solutions for both enterprises as well as end users," said Chand. "Dan has built an amazing product and I am excited to help him realize his future vision of the platform. There are many ways that Rocketrip can enhance employee engagement and improve company cultures. We're just getting started hrtech."
Rocketrip is used by today's forward-thinking organizations looking to create cultures of empowerment and recognition. Rocketrip allows companies to create customizable budgets and if employees choose cost-effective travel options that fall below that budget, they keep a portion of the savings. Rocketrip is designed to function within a company's existing travel program, integrating seamlessly with travel management companies, online booking tools, and expense management platforms to enable a seamless workflow from booking trips to redeeming rewards reward & recognition.
Sandeep Chand previously held the role as Vice President of Engineering at WorkStride, MeetMe and AWeber. He also served as Senior Director, R&D at iCIMS, Senior Director, Global Product Marketing at ADP, and Chief Technical Officer at Fi-Solutions. He graduated from NSIT (formerly DIT), Delhi with a degree in Computer Engineering, and from Carnegie Mellon University with a MBA in Strategy, Marketing & Finance.
ABOUT ROCKETRIP
Rocketrip helps build great company cultures by rewarding employees for making extraordinary decisions when they travel for business. The company surrounds best-in-class enterprise travel programs with a positive vibe: employees are in control and empowered to make decisions that are best for them and companies start saving serious cash while engaging employees in a whole new way. Clients include ServiceNow, Feld Entertainment, and Twitter.
Founded in 2013 and headquartered in New York City, Rocketrip's investors include Bessemer Venture Partners, Canaan Partners, Genacast Ventures, GV, and Y Combinator. For more information, visit www.rocketrip.com.
Contacts
For Rocketrip
John Eddy, 212-319-3451, ext. 648
john@goldin.com