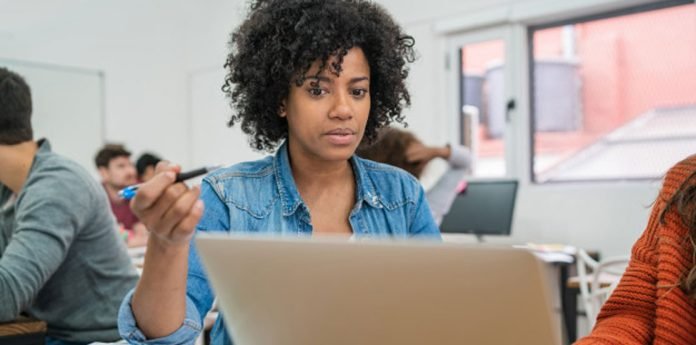 This article tries to justify the market surge of standard HCM Solutions through the HRTech angle and market disruption along with key observations on a recent news
SaaS-based companies are witnessing a spike in their earnings, despite the pandemic hitting the economy hard. And one such company that offers SaaS models for Human Capital Management and Talent Management, Workday is soaring high with investors targeting their focus on Workday's stock. The novel coronavirus may have gotten the world up against its back, but it has also led to people identifying different ways to get work done, including high adoption of tech structures and SaaS models. NASDAQ, on Wednesday, showed that the stocks of Workday were up by 8%, and shareholders are now anticipating that the stocks will show similar and more growth in the second quarter with gains in ongoing sales and an estimated 50% increase in adjusted earnings per share.
Another top gainer was Splunk that shows optimism in the growth of its revenue.
The burning question here is, why is Workday showing such phenomenal growth despite the climate of unemployment?
Well, Workday is one of the best HCM solutions available in the market today! Top organizations such as Comcast, GE, Gap, and Dell leverage the HCM solution offered by Workday for their workforce. The reasons for that are –
Advanced Technology – Workday harnesses Machine Learning technology for its HCM solutions to make it smarter and capable of delivering personalized enterprise experiences to all employees.
Global Workforce Management – With remote teams becoming more and more prevalent, Workday offers a centered model to manage a global workforce with consistency as well as local variation.
Adaptability – Workday HCM can be accessed via different foundations. This means that the solution is adaptable to mobile phones and browsers alike.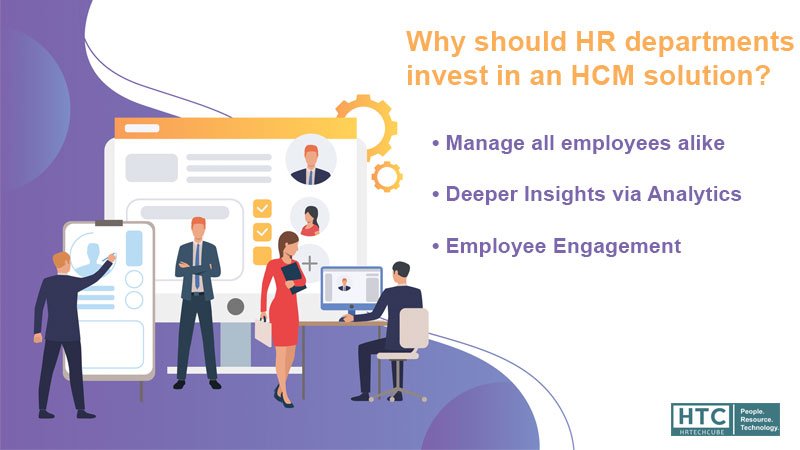 Hrtechcube's take on why the HR units and departments should invest in an HCM solution.
Manage all employees alike – Now that the world has adjusted to employees working remotely, companies have become more open to hiring a diverse workforce. Different employees, in different positions, hired in different manners require management and deserve an exceptional experience. With an HCM solution, you will be able to deliver a standard experience to all the employees regardless of them being contractual, permanent, or freelance. An HCM solution will help you in maintaining a set management procedure for all your employees.
Deeper Insights via Analytics – Analytics are the magic bullets offered by an HCM solution. These analytics can give you a varied outlook derived through a statistical study of modules and real-life scenarios. You will be able to identify ongoing and upcoming problems, along with the best decisions to resolve the same.
Employee Engagement – Happy employees are satisfied employees. And you can keep your employees happy by keeping them engaged. With advanced HCM solutions, you can achieve greater employee engagement by aiding you in developing longer and healthier relationships with your workforce.
It is only smart to adopt an HCM solution that will provide high-quality features and enhanced attributes that will work in favor of both, the employer and the employees.
For more such Updates Log on to www.hrtechcube.com Follow us on Google News Hrtech News
---
ABOUT THE AUTHOR
Chandrima Samanta
Content-Editor at MartechCube
Chandrima is a Content management executive with a flair for creating high quality content irrespective of genre. She believes in crafting stories irrespective of genre and bringing them to a creative form. Prior to working for MartechCube she was a Business Analyst with Capgemini.