Paycor, a Human Capital Management Software the company today announced the launch of Paycor Pulse, an employee engagement solution that uses NLP (Natural Language Processing Artificial Intelligence) to instantly turn written data into valuable insights around Employee Sentiment, empowering leaders to get ahead of potential problems such as turnover and low morale. This announcement furthers the commitment of Paycor to provide human resources (HR) and business leaders the tools they require to navigate the new reality of work.
As COVID-19 pandemic continues to sweep the nation, there are new distractions, stressors and fears employees and employers are facing. This has also led to new concerns HR teams and business leaders have to address surrounding the employee experience, engagement and employee management. Presently more than ever, it is significant for HR and business leaders to have a pulse on their workforce to understand the overall sentiment of their employees to plan and develop a strategy that addresses their needs.
Occasional employee satisfaction surveys are slacking indicators of persistent concerns. As per a recent Gartner poll, only 16% of leaders are satisfied with the way they presently measure the employee experience. Antiquated processes such as annual reviews can be long and cumbersome for the managers and employees and often times response quality can be low. To better understand the employee experience, HR leaders should invest in continuously gathering employee-centric data that analyzes factors like engagement levels, satisfaction with career/personal growth and relationships with management.
For more HRTech news, Log on to www.hrtechcube.com
---
ABOUT THE AUTHOR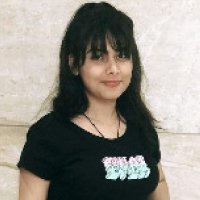 Tanvi Tirthani
Content Contributor, Martech Cube
Tanvi Tirthani is a content writer and strategist with a special foray into technology. She has been a keen researcher in the tech domain and is responsible for strategizing the social media scripts to optimise the collateral creation process.