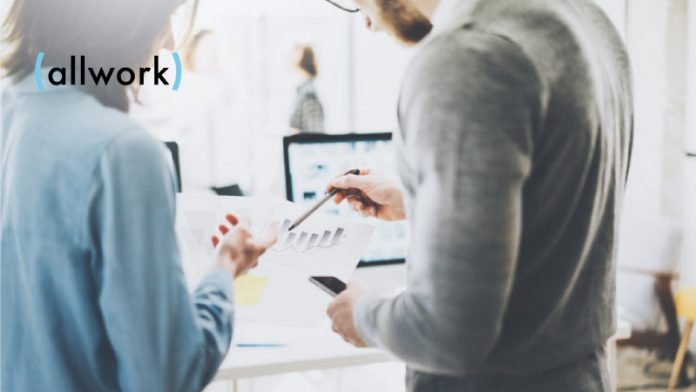 Wendy Gottfried will be joining AllWork as Vice President of Business Development. Gottfried joins AllWork with over 20 years of experience within the retail and beauty business.  Previously, Wendy served as Vice President Divisional Merchandise Manager of Beauty, Fragrance, Lingerie and Swimwear at Saks Fifth Avenue.  Wendy was influential in the development of the new beauty floor on Fifth Avenue, an expanded brand assortment in niche fragrances and the apothecary, plus many in-store service initiatives including the SaksFirst Beauty rewards program. Most Recently, Wendy launched GottBeauty, her consulting firm focused on brand building, wholesale, and retail strategy.
AllWork is a software and services platform that is being used by many of the top brands in the beauty industry to improve retail sales results through the use of technology to more efficiently manage in-store talent.  AllWork's platform is one end-to-end solution specifically designed to help beauty brands and retailers efficiently source, budget, schedule, engage, and pay in-store talent, while also reducing labor costs.  Wendy states, "I am thrilled to be associated with a company that is innovating the beauty industry's in-store talent management process. They are offering a targeted technology solution that is greatly needed to streamline a previously challenging task.  On a personal note, this will allow me to bridge my extensive retail career and my personal experiences living with a tech entrepreneur husband!"
Glenn Laumeister, CEO AllWork, states, "Wendy will be leading our luxury brand and retail sales and business development for our team.  Her expertise in retail and beauty will be an asset to making connections and raising awareness about our solution for both brands and retailers.   Wendy is a proven leader in the industry and has an extensive background in merchandising, buying and sell-through solutions including staffing and in-store experience.  Wendy understands what it takes to drive retail sales and that perspective will help AllWork expand our reach and build new client relationships."
AllWork is an on-demand talent management platform that provides one simple to implement software and services platform providing brands and retailers everything they need to improve retail sales, customer engagement and improve the ROI of their in-store support labor costs.
In today's rapidly changing retail environment it's all about delivering unique and memorable customer experiences and AllWork helps brands and retailers deliver those experiences by putting the right person in the right store at the right time.
If you would like more information about this topic, please call Laura Dutile at 212-203-9635, or email laura@allworknow.com
SOURCE AllWork
SOURCE URL : https://www.prnewswire.com/news-releases/wendy-gottfried-to-join-allwork-as-they-transform-the-management-of-in-store-talent-for-brands-and-retailers-in-the-beauty-industry-300806089.html