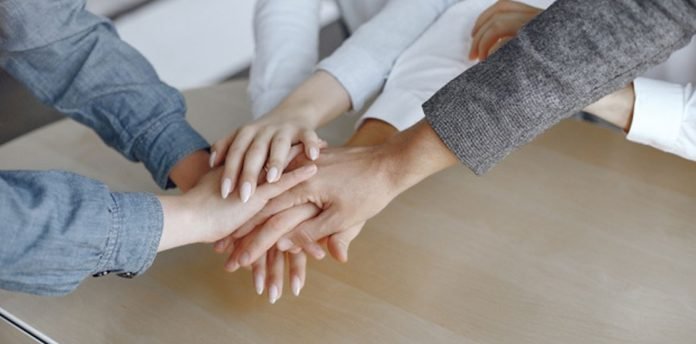 Previously getting a call for a job interview meant simply asking a couple of friends about the company, if it is legit and the culture is decent. But, today, it means googling the name of the firm and scrolling through Glassdoor reviews to read about the experiences of different employees (former and present) with the company, its people, and its processes. LinkedIn is another platform where employees nowadays share stories of their experiences with a firm and making people aware of the good or the bad facet of the said organization. With internet and media platforms, it has now become easier to share the experiences as well as make provisions for improving them along the way.
For a prolonged surge in the productivity of the employees, one very important element is employee experience. Employee engagement will ensure that your employees are interested in working with you as well as have a sense of passion for the work that they are doing. But, employee experience will ensure that your employees feel content and satisfied when performing a given task due to its seamless and streamlined nature.
Employee experience is what makes the employers facilitate a level of comfort, ease, and simplicity in carrying out an activity, in turn, adding on to the productivity levels.
Thanks to innovations in hr tech, it is now possible for organizations to facilitate the delivery of a seamless experience in several procedures and processes that employees have to cater to on a daily basis.
Let us look at the top 3 solutions for enhancing the experience of the workforce of your company.
Administrative tasks can become a headache pretty soon, especially when it comes to managing the human capital of a company. There are so many functions that need to be taken care of, such as Payroll, Time and Attendance, Benefits management, Career Development, HR Analytics, and many more. The list is endless and the tasks are never ending. All of these tasks have a distinct set of procedures that need to be followed to the t, making it even more significant for automation.
HCM solutions can take the pain away by making a single platform available that can operate on all of these functionalities. Such solutions are strategically designed to integrate a number of processes under a single platform to make the delivery of these processes immediate and effective. For example,under an HCM solution, due to the integration of time and attendance, accounts, benefits, and payroll, the HR team can quickly process all the salaries and deliver the right amount in time, without any delay. Thus, enhancing the experience of the employees at the firm.
Some of our favorite HCM solutions –SAP SuccessFactors, Workday HCM, UltiPro, Oracle HCM, ADP WorkforceNow.
Earlier, collaborating with the team within the office was a little simpler because of being able to communicate directly, face-to-face and without depending on the internet or a said system. But, ever since the pandemic made the paradigm shift from physical offices to work from home practices, many companies realized that they did not have the technical infrastructure to collaborate virtually, giving rise to the need for a flagship collaborative tool.
Since the onset of the pandemic, the hr tech industry has upgraded and innovated a variety of collaborative tools to ensure that the data and information journey becomes boundless and smooth.
Data sharing, employee conversations, project management, meetings and many other collaborative aspects can now be seen covered under a single platform. When employees can easily work together, not only is it an indicator of a good experience, but also a catalyst to increasing their productivity levels
Our Favorite Collaborative Tools – Trello, Slack, Skype
We are living in an era where we don't have to ask our moms to take the doctor's appointment, we've got AI assistants to do that. So, would you want your employees to do the tedious administrative tasks by themselves?. Firstly, it takes a ton of time, and secondly, it can get extremely boring. Hence, utilize HR chatbots.
Getting routine tasks done has never been so easy. HR chatbots can literally do all the grunt work with just one command, leaving you with more time and enthusiasm to work on things that are of higher priority and importance. 
Our favorite HR Chatbots – Olivia and Qlik Sense
All in All:
Employees experience is a great deal when it comes to managing and retaining quality talent. Investing in tools and solutions that can hasten the process of experience enhancement will prove to be a smart choice for the employer as well as all the other stakeholders, especially the employees.
For more such Updates Log on to www.hrtechcube.com
---
ABOUT THE AUTHOR
Aashish Yadav
Content Writer, Martech Cube
Aashish is currently a Content writer at Martech Cube. He is an enthusiastic and avid writer. His key region of interests include covering different aspects of technology and mixing them up with layman ideologies to pan out an interesting take. His main area of interests range from medical journals to marketing arena.