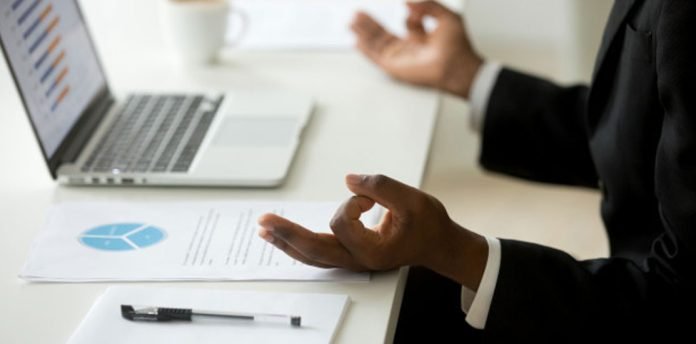 A couple of years back, the then Chief Executive Officer of McDonald's, James Cantalupo was at an international owner and operator convention, where he suddenly collapsed, early in the morning, moments before he was supposed to speak to the franchisees. Cantalupo was 60 at the time, and also the one known for introducing healthier food such as salads, fruit, and yoghurt to the menu of McDonald's. He seemed to be rather fit, healthy, and conscious about his wellness. When the paramedics arrived, he was given continuous CPR while being rushed to the nearby hospital. Cantalupo had a fatal heart attack and was pronounced dead on arrival. A former McDonald's executive further reported that Cantalupo was doing an "extensive amount of international travel" which happens to be one of the most stressful things a person can do to themselves.
Despite living a rather healthy lifestyle, eating healthy food, exercising, and having no illness as such, employees today are highly prone to not being "well".
Wellness goes beyond ensuring that your body is free from diseases and illnesses. The spread of the pandemic has already made it extremely difficult to stay away from the coronavirus and other illnesses, but it has also thrown some light on the stigma on mental health problems.
Chronic stress is linked to six leading causes of death including heart disease, cancer, lung ailments, accidents, cirrhosis of the liver and suicide, mentions SLMA.
28.8 million Americans will have an eating disorder in their lifetime, 10,200 deaths each year are the direct result of an eating disorder—that's one death every 52 minutes. About 26% of people with eating disorders attempt suicide, according to ANAD.
Less than 5% of adults in America participate in 30 minutes of physical activity each day, only one in three adults receive the recommended amount of physical activity each week. More than 80% of adults do not meet the guidelines for both aerobic and muscle-strengthening activities, as per HHS.gov.
More than one-third of full-time employed Millennials, Gen Xers, and Baby Boomers, have less than $1,000 saved to deal with unexpected expenses, which makes them incompetent to deal with any kind of emergencies and puts their financial wellbeing in a very fragile position, reports pwc.
The numbers are alarming! And the current situations have not been very helpful in reaching the optimal level of wellness.
Technology has been a huge support, but the challenges have been aggravated with the intensity of the circumstances. But that hasn't stopped the innovators from creating solutions that will back the employers in caring for the health and wellbeing of their employees.
Let us look at the top 2021 employee wellness tools that will look after the physical, mental and emotional, and financial wellbeing of your employees.
1) Wearables and Diet tracking apps
Fitbit has been trending for quite a while now and it's not going to end anytime soon. But, now, there are wearables available in the market that not only track but can also monitor vital signs and can detect any irregularities which can be seen in their respective apps. One example of this is the Withings ScanWatch. Now, aside from working out and keeping a track of the steps and vital signs, one aspect that plays a significant role in physical fitness is the diet. Fast food and pre-processed foods have taken over the market and a healthy diet has taken a backseat. But, employers can give their employees' access to diet tracking applications that can act as a health coach and guide them on how to assemble a balanced diet and adapt to newer eating habits for an improved lifestyle. An example – MyFitnessPal.
2) Mindfulness training, Mental health tools
Mindfulness is the art of being completely aware of your senses and your feelings in the moment which is not affected by internal or external factors such as judgment or analyzation. We are seldom equipped with the knowledge and the understanding of identifying what is going on inside our head, but with mindfulness training, employees can become aware of their struggles and skills with a simple to use application – Headspace. Now, apart from being mindful, it is also necessary to speak to someone who is inculcated with the capabilities of helping people with their mental health struggles. You can either get your employees something like Talkspace that can get them in touch with licensed therapists, digitally, or something like Woebot, that is driven by AI and makes it easy for employees to get therapy via technology.
3)  Financial Wellness Solutions
Constructing a financial wellness path for your employees can be tricky. But thanks to the tech advancements, we now have access to an array of solutions that can empower employers to go beyond the wage path and aid their employees with resources to reach the desired state of financial wellbeing. One such solution is branch. Branch offers tools such as instant payments, savings education, debit card, cash flow management, paycards, and reimbursements. Employees can use it as a wallet and pay for their daily expenses. It also doesn't penalize the employees for financial hardships by charging them no overdraft fees.
Several organizations are now taking initiatives and becoming proactive towards the wellbeing of their employees. In fact, Microsoft Teams has introduced something known as the Virtual commute where users are supposed to block out the time they used to take to go to and fro from their offices (now that they are working remotely) and use that time to work and focus on themselves by using this time as "ME Time". Such functionalities are enabling organizations to incorporate and normalize wellness activities into the daily work lives of the employees.
After all health is the actual wealth and if that is avoided in the hindsight, everything else eventually loses meaning. So, build a workforce that is happy and healthy in all facets by harnessing such tools and sail your way through the rest of the year and enter 2021 with a fit and fine team and wellness tech infrastructure in place!
For more such Updates Log on to www.hrtechcube.com
---
ABOUT THE AUTHOR
Aashish Yadav
Content Writer, Martech Cube
Aashish is currently a Content writer at Martech Cube. He is an enthusiastic and avid writer. His key region of interests include covering different aspects of technology and mixing them up with layman ideologies to pan out an interesting take. His main area of interests range from medical journals to marketing arena.