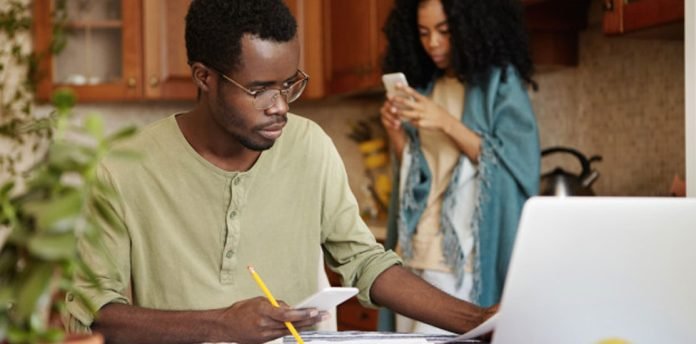 With expenses on a high rise and lack of appropriate management, organizations are now looking at optimizing their expense management practices.
Many times we have seen startups and businesses close doors, not because their product wasn't market worthy, but because of poor management of expenses and employees. We have seen companies failing to pay their employees on time, despite incoming revenues because they couldn't manage the expenditure for the month in the right manner. This in turn leads to an increase in employee turnover and complementary costs of replacing the talents.
Often it is seen that the term 'expense management' is limited within the boundaries of travel and accommodation expenses. But there are a thousand other costs and spends that the companies have to bear when dealing with human resources and the workforces.
Here, we will be broadening the areas for coverage to a number of expenses and how hrtech can play a key role in managing all of them alike.
Let's start with understanding
What exactly expense management is?
There is always an inflow and an outflow of cash for any given process in an organization.
The goal is to gain maximum value by spending the minimum amount from the set budget. Even though there is a set unit of budget to manage the expenses, often it can be seen exceeding without gauging the expected value.
Expense Management is the practice of ensuring that the cash input is utilized in the best possible way and there are appropriate policies and practices in place that can police the spendings on technologies and resources and maybe even end up information of a contingent reserve.
Now, let's see how hrtech can help with the optimization of expense management.
There are hundreds of different ways and possibilities in which hrtech can help your organization with managing your expenses, but it is the structure and the workflow of your firm that can help in determining the best course of action.
You can either go the outmoded way and work on excel sheets for your expense management, or you can go with the human resource technology and optimize this practice to the max.
We will break down the process of optimization of expense management with hr tech into 3 major steps.
–          Analysis of expenses and policies
–          A/B Testing
–          Prediction of costs
The smart thing to do before entering a game is knowing your cards, and plan accordingly. So, when working towards optimizing expense management, the first thing that you should consider doing is listing down all the areas where there is an outflow, and inputting it as features for data analytics. Covering poignant areas will help map the entire puzzle together and predictive analytics will be the harbinger for aggregating the insights and reports from the major coverage areas which are inclusive of the below:
Travel and Accommodation

Reimbursements

Hiring drives cost

Benefits expenses

Cost of technology

Outsourcing spends, etc.
Now let the solution analyze the value being provided from each of these areas and compare them to the costs. This comparison will help you in understanding the arenas where there is a need to control and where there is a need to reinvest. Areas that are failing to deliver value that is equivalent to the costs, need to be analyzed on a micro level to identify the elements and functionalities that are consuming more than providing, and then reframed for a new model of spending.
After the analysis is done, comes the restructuring. Every process has a channel and a flow of spending, but not all of them work with the same effectiveness. Organizations need to restructure and reprocess their expenses in a different way via a different vertical for maximum results. But redirecting the flow of cash can be tricky and has the possibility of going wrong. So, here organizations should rely on hrtech and develop different models, put them to testing, and reiterate until they arrive at a model that fits them like a glove.
For example – The HR team of company A on analyzing found that they were spending more than intended on food reimbursements.
So, with the help of appropriate solutions, they come up with two spending models for food.
1)      Provide Sodexo Coupons
2)      Provide food facility within the organization
Now, the company can run A/B both these models to identify which of the two works best for them in terms of employee satisfaction as well as managed spends.
They can always tweak different attributes to arrive at a model that is most suitable to their organization in all aspects. Striking the right balance is the key!
Coming to the final step, here is where companies start preparing and controlling for the expenses that are yet to come. The processes and dynamics of a company are ever-changing. Until last year, travel expenses for major companies were sky-high, and today, travel is a big no-no. A lot of companies were running short on cash when the pandemic to provide for the shift from offices to remote work. Now, such events cannot be foreseen, but companies can always prepare themselves for any kind of surprises.
Let's say some of the surveys and reports have analyzed that Cloud HR will be seen taking over regular HRMS in the next 5 years. And, your company is due for updating its archaic HRMS. So, you can redirect your funds towards investments in Cloud HR rather than updating your HRMS.
A little insight into the future to make present decisions will not only result in the optimization of expense management but also in a surge of effectiveness in the spending.
Additional Tip – Organizations can also analyze the cost of lost opportunity for every process individually to ensure that there is enough budget allocated and spent on elements that will deliver value.
A standardized set of practices or a regular expense management platform might just not be enough for optimizing the inflow and outflow of cash on your workforce and hr-related activities. Hrtech can not only display overlooked insights to these costs and savings, but it can also ensure there is no misleading workflow that can result in hampering of the entire budget. With hrtech, organizations can go an extra mile and actually modernize the productivity of their expense management practices.
For more such Updates Log on to www.hrtechcube.com
---
ABOUT THE AUTHOR
Aashish Yadav
Content Writer, Martech Cube
Aashish is currently a Content writer at Martech Cube. He is an enthusiastic and avid writer. His key region of interests include covering different aspects of technology and mixing them up with layman ideologies to pan out an interesting take. His main area of interests range from medical journals to marketing arena.