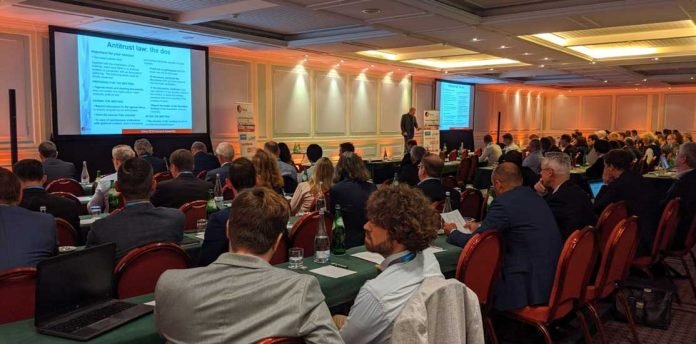 The SHRM20 annual conference has been canceled, as announced by the organization. The reason for the cancellation is the direction given through the guidelines from the Centers for Disease Control and Prevention and the City of San Diego. SHRM CEO Johnny C. Taylor made this announcement. The conference was all set to be held in San Diego in late June. The hrtech news has witnessed such cancellations of events since the emergence and spread of the pandemic.
Julie Doyle, the state director at Ohio SHRM State Council stated that the April talent conference of the organization was successful and managed to preserve at least two pillars of any typical event of SHRM- networking and learning. Despite the success of this event, the association declined to turn the annual SHRM20 conference into a virtual event.
Doyle expressed her delight over having an interactive experience at the April talent conference and stated that she was quite pleased with the format and platform used as it was easy to sign on, get in, and participate. She also revealed that since some of the sessions were pre-recorded, it was possible for the participants to watch those at any given time. Other sessions had speakers features live and participants were allowed to log in at a particular time to take part in. some of the sessions that were conducted live, were recorded and later made available to the participants.
The users who had registered for the SHRM20 annual conference, have had their registration transferred automatically to the SHRM21 annual conference which will be held in Chicago. Attendees who cannot commit to the SHRM21 in Chicago were directed to the customer service through an online form.
One of the key components of this conference has been the credentialing for the growth of the professionals. Professionals certified by SHRM must earn 60 credits over a period of three years to maintain their certification.
SHRM is yet to comment on these aspects.
To know more about such hrtech news and events, follow the hrtech cube. Hrtech cube delivers regular updates about the daily activities happening in the hrtech industry like clockwork.
---

ABOUT THE AUTHOR
Aashish Yadav
Content Writer, Martech Cube
Aashish is currently a Content writer at Martech Cube. He is an enthusiastic and avid writer. His key region of interests include covering different aspects of technology and mixing them up with layman ideologies to pan out an interesting take. His main area of interests range from medical journals to marketing arena.