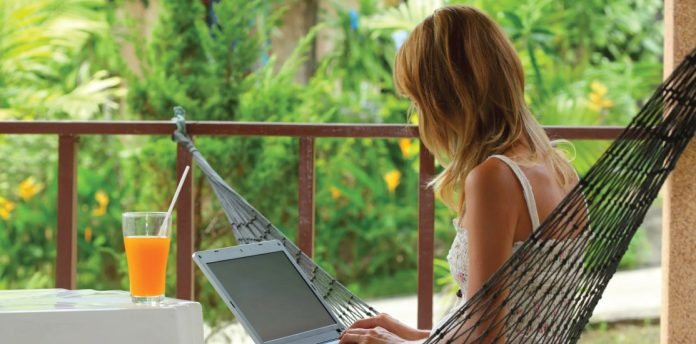 Over the past three years, hybrid work has been catapulted to the forefront of strategic organizational decision making, with organizations across various industries continuing to offer some form of long-term hybrid or remote work options. As such, IT departments are still being tasked with not only solving hybrid work questions for their own personnel but also with supporting a hybrid-first organization and accommodating significant changes to technology and operations. To support IT and organizational leaders faced with decisions that alter the very foundation of how an organization functions now and in the future, Info-Tech Research Group has released its newest industry research, State of Hybrid Work in IT: A Trend Report.
"The days of a 'typical' workplace have passed. When it comes to the new world of hybrid work, there is no best-of-breed example to follow," says Jane Kouptsova, senior research analyst, People & Leadership Practice, at Info-Tech Research Group. "Among the flood of contradictory decisions made by industry leaders and tech giants, IT teams must forge their own path, informed by the needs of employees and organizational goals."
More than 500 professionals were surveyed for the report. Respondents were primarily located in the US and Canada but included professionals from Central and South America, the Caribbean, Australia, Africa, Great Britain, and more. They also spanned a variety of industries, roles, workforce types, operating budgets, revenues, and levels of IT maturity and effectiveness.
One of the major takeaways highlighted by research participants is that, at a high level, hybrid work in IT is everywhere, with 100% of industries, organizational sizes, and position levels reporting some level of hybrid or remote work. This is largely positive, as the research also identified that flexible work location options are the single greatest concern for employees seeking a new job in a challenging labor market.
Furthermore, the advisory firm's report emphasizes the fact that IT has two roles: to effectively support the broader organization and to function effectively to support the organization's employees. The report expands on the impact of hybrid and remote work models on both roles, dividing analysis into two sections:
Technology: IT and the organization – The first section of the report focuses on IT effectiveness in a hybrid world and the impact of hybrid on infrastructure and operations. Some of the key research takeaways include the following:



Hybrid work models in IT bolster effectiveness. IT is significantly more effective when some degree of remote or hybrid work is present, with organizations that reported more opportunities for hybrid and full remote work for IT also reporting consistently higher effectiveness scores than those with little to no hybrid or remote opportunities.
IT has risen to the challenge of hybrid. The majority of respondents reported that service desk support has been maintained (54%) or improved (35%).
The transition to hybrid was worth the effort. Eighty-eight percent of respondents reported increased or consistent Infrastructure & Operations customer satisfaction scores.
Hybrid has permanently changed deployment strategy. Only 13% of respondents stated that their deployment processes remained unchanged following the shift to hybrid work, meaning 87% saw shifts in deployment strategy.
Hybrid work has accelerated organizational digitization. More than half of respondents reported significantly decreased reliance on hard copies and volume of pages printed, instead shifting toward digitization.
Hybrid work has sped up modernization of IT processes and infrastructure and necessitates network and communications modernization. Sixty-three percent of respondents reported making significant changes to conference room technology as a result of hybrid work.

People: IT and its employees – The second section of the firm's report details what hybrid work means for the IT workforce and examines leadership for IT hybrid teams. Some highlights from the research include:


Hybrid means permanent changes to how IT hires. With 47% of respondents indicating that hybrid work options are the most important consideration when looking at a potential role, employers should consider embracing a hybrid environment.
A recession may not significantly impact hybrid work decisions overall. Just over half of the IT organizations surveyed are considering expanding hybrid work (32%) or moving to fully remote work (19%), even in a recession.
Hybrid work may help small organizations in a declining economy. Hybrid work could work in favor of smaller organizations, helping keep the critical employees needed to survive an economic downturn.
Hybrid mitigates the main challenge of remote work. One advantage of hybrid over remote work is the ability to maintain an in-office presence, which provides a failsafe should technology or other barriers stand in the way of effective distance communication or connection with coworkers.
Hybrid work necessitates additional efforts by managers. The top two tactics used by managers to mitigate concerns about distance communication, team cohesion, employee wellbeing, and the ability to pick up on signs of demotivation and disengagement are instant messaging and increasing team meetings.
Autonomy is key to hybrid team success. Two to three days in office is the most selected option for both employee and manager preferences in hybrid work situations, with employees at most organizations given a choice of which days they spend working remotely.
Work is still needed to increase autonomy in hybrid teams. Organizations' success in establishing hybrid team autonomy varies greatly post pandemic. Responses were roughly equally split between employees feeling more, less, or the same level of autonomy as before the pandemic, leading to the conclusion that not all hybrid implementations are equally effective in terms of employee empowerment.
Connectedness in hybrid teams lags. There is a need for hybrid teams to invest in team building and communication practices to instill a sense of autonomy, which is key to hybrid team success.
One of the unique challenges of hybrid work is that there are many viable models rather than a one-size-fits-all approach. It is worth remembering that competitors are not only competing for customers, but for employees too. In the post-pandemic workspace, leaders should look to organizations that have walked their organization's path in terms of scope, goals, and structure to identify and emulate hybrid work models that may fit organizational needs.
Info-Tech Research Group's report suggests that hybrid and remote teams require more attention, connection, and leadership from managers, as the shift from doing the day-to-day tasks to effectively leading people is critical for the success of nontraditional work models. As hybrid and remote work become engrained in society, organizations must ensure that managers have the time, tools, and resources to focus on managing their teams from any location.
The firm also recommends that IT leaders be intentional, involve employees, allow choice, and be transparent in their hybrid work planning and best practices. Building a team charter, creating the necessary tools and templates, conducting surveys and focus groups, providing freedom for employees to have some level of choice in hybrid arrangements, and disclosing the rationale and criteria for decision making are all essential for leading IT into the future of hybrid work.
For the full report detailing the impacts, challenges, and areas of opportunity of hybrid and remote work on IT, download and read the complete State of Hybrid Work in IT: A Trend Report.
To learn more about Info-Tech Research Group, visit infotech.com and connect via LinkedIn and Twitter.
Discover the full potential of your Hrtech strategy with our comprehensive Hrtech News and Hrtech Interviews.