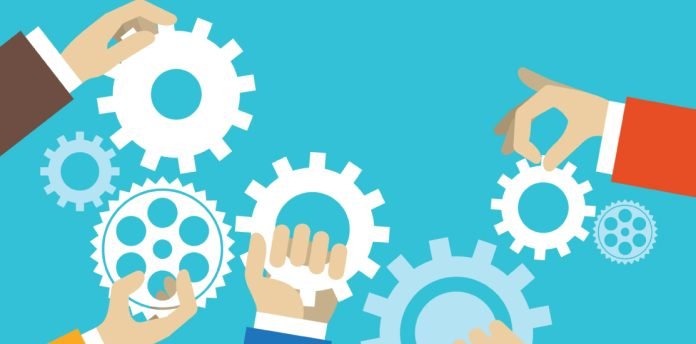 Magnit™ (formerly PRO Unlimited), an Integrated Workforce Management (IWM) Platform provider, today released the results of its Fall 2022 U.S. Labor Market Report. The report highlighted the ongoing volatility of the labor market, the lingering economic pressures affecting businesses and workers across the country, and data-driven strategies that can help companies compete in recruitment and retention despite these challenges.
"We're witnessing a unique moment in the American labor market," said Dustin Burgess, SVP of Magnit Strategic Advisory. "Inflation is at a 40-year high, unemployment is at a 20-year low, and contingent work is becoming more popular by the day. The face of the American workforce is changing. Employees have more power in the market than ever before, and businesses that don't adjust risk being left behind."
The Fall 2022 Labor Market Report leverages Magnit's expansive talent intelligence database to offer unparalleled insights into the issues affecting full-time and contingent workforces. Sifting through billions of data points, Magnit's research reveals insights into trends that may affect leaders' recruitment, retention, and staffing decisions. Key highlights this quarter include:
The rising importance of benefit offerings to contingent workers. The report compared benefit utilization and length of assignment to highlight how contingent workers interact with benefits plans. Workers with higher benefit elections have decreased voluntary term rates, and a 10% increase in participation rates is associated with an 8.7-day increase in average assignment length. Increased pay is also a significant driver of retention, but only to a point. Effects on length of assignment wane in the $26-$35 per hour range, and effects on voluntary term rates wane in the $36-$45 per hour range. These ranges are likely to change alongside inflation as the overall cost of living rises.
The relative costs of recruitment and redeployment. As inflation hits the country, the costs of recruiting and onboarding new talent are rising. Redeploying already-engaged talent can help companies offset that cost. The report found that redeployed workers saw rate increases of 10.3%, which was 9.1 percentage points lower than migrating workers, who achieved rate increases averaging 19.4%. Companies that successfully leverage redeployment can cut costs by nearly 10% relative to those that engage new workers.
Software engineers, employment recruiters top list of in-demand roles. The report found that software engineers remain the most in-demand in the technology/software engineering category, with year-over-year (YoY) growth of 4% this year. Software developers remain in high demand but at a slower growth rate, and roles in IT remain extremely difficult to source with time to fill for program managers presenting the greatest challenge. Employment recruiters remain the top in-demand role within HR despite limited YoY growth. Demand for creative roles has slowed significantly YoY, though time to fill across the sector remains high for copywriters, graphic designers, and producers.
Pay rates are on the rise for manufacturing, administration. Of the segments Magnit analyzed, manufacturing had the highest YoY pay rate growth (8.9%). The administrative category also showed strong growth (5.5%), with executive and administrative assistants seeing significant pay increases despite conjecture that demand for these roles would diminish with the shift to remote work.
To compile this report, Magnit used proprietary algorithms that aggregate, cleanse, anonymize, and analyze data from a variety of internal and external sources, including hundreds of client programs. The company manages data on hundreds of thousands of workers across over 51,000 unique roles, ensuring normalization without the risk of skewed data.
The Fall 2022 Labor Market Report comes on the heels of Magnit's recent rebranding effort, which showcases the company's commitment to stewarding the evolution of work.
To learn more about the U.S.' labor market trends, download the full report.
For more such Updates Log on to www.hrtechcube.com