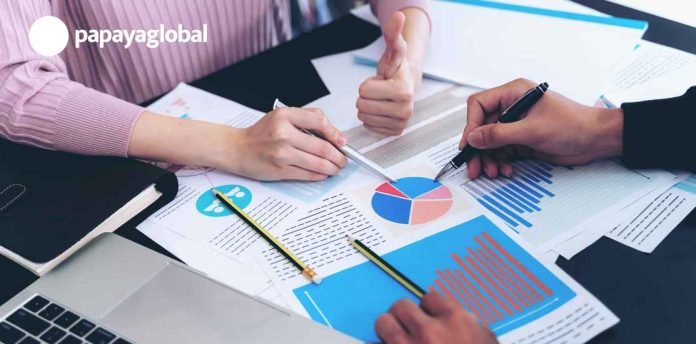 Papaya Global Ltd., the global payroll platform has announced that the company has received investment from the leading fintech VC based out of the U.S, Group11, led by Dovi Frances. The company reports to the hrtech news arena that the VC is the newest addition to the investor suite of the company.
This event was conducted by the purchase of secondary stock which was valued at $5 million from the existing shareholders of the company. Papaya Global, in the month of October, last year had secured $45 million in its Series A funding round which was led by Insight Partners and noticed the participation of the existing investors, Dynamic Loop (private investment fund of Sir Ronald Cohen) and New Era Capital Partners as well as Bessemer Venture Partners. Dovi Frances will now be joining the board of directors of the company.
This payroll startup was founded by Ofer Herman, Ruben Drong, and Eyant Guez. The company has active participation in the global payroll management industry.
Eynat Guez explained in a statement that the field of Global Payroll Management is quite an exciting industry that holds relevance to each and everyone as employees and to any company as well as industry, especially to those who have plans to expand operations globally. Having said that, the process of global payroll is highly complex and complicated at the same time. These processes impose the need of working with several local suppliers, dealing with the nuances of compliances locally, and sorting through various types of reporting styles. The majority of the firms, small or big, still manage their payroll process manually, resulting in the working of payroll managers five times harder while making the calculations of the employee of a global employee. Papaya works towards the simplification of these processes.
To know more about such hrtech news and updates, stay tuned to the hrtech cube. Hrtech cube delivers regular relevant content relating to the daily activities in the hrtech industry.
---

ABOUT THE AUTHOR
Aashish Yadav
Content Writer, Martech Cube
Aashish is currently a Content writer at Martech Cube. He is an enthusiastic and avid writer. His key region of interests include covering different aspects of technology and mixing them up with layman ideologies to pan out an interesting take. His main area of interests range from medical journals to marketing arena.