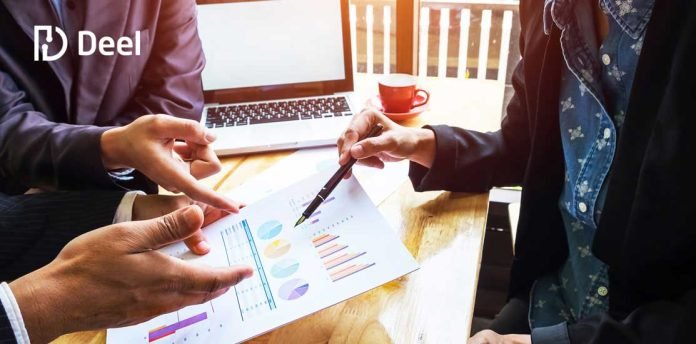 The startup that operates in payroll for remote workers, Deel, has recently secured $14 million in its Series A funding round. The hrtech news reported that this round was led by Andreessen Horowitz and now the general partner of the leading company, Anish Acharya will be seen taking a seat on the board of the organization.
The COO of Deel, Dan Westgarth revealed that the deal for Deel was finished over the weekend over a video conferencing call with all the involved parties contrary to the traditional venture capital deals that have been finished through person-to-person conversations and meetings.
The startup was founded in 2018 and since then has been seen focusing on bridging payment solutions to remote workers. The organization makes use of a single solution for serving its purpose as opposed to a multiple like many other organizations have made use of in the past. Few of the other firms can end up making use of many separate providers, maybe 10, to make payments to its workforce.
Since, the company offers organizations a solution to easily hire and pay their employees regardless of their geographical location, it got more of a firm grip in the industry when it was hit by the global outbreak of the coronavirus.
Along with the solution for payroll services, the organization also works towards helping its customers gain access to benefits and healthcare through its offerings and services.
These features have backed the firm in being successful in acquiring capital at such a critical time.
If you wish to know more about such hrtech news and information, stay tuned to the hrtech cube. Hrtech cube rolls out regular and meaningful insights from in and around the industry of hrtech across the globe.
---
ABOUT THE AUTHOR
Chandrima Samanta
Content-Editor at MartechCube
Chandrima is a Content management executive with a flair for creating high quality content irrespective of genre. She believes in crafting stories irrespective of genre and bringing them to a creative form. Prior to working for MartechCube she was a Business Analyst with Capgemini.