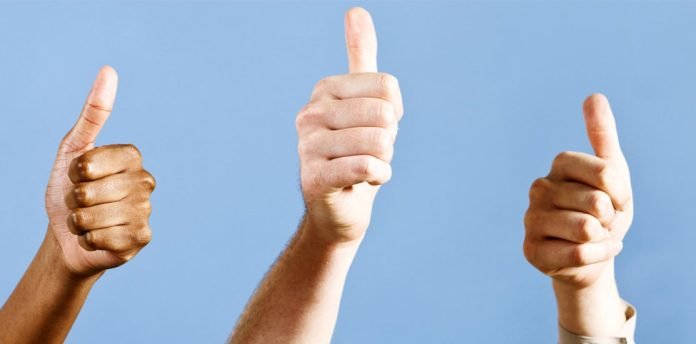 Panasonic Corporation of North America today announced it has received a Great Place to Work® Certification for 2022, recognizing the company's culture and employee workplace experience. The recognition marks the first time Panasonic has achieved this certification, with 76% of employees surveyed saying it's a great place to work– opposed to 57% at the average U.S. company.
Great Place to Work is the global authority on workplace culture, employee experience and leadership behaviors proven to deliver market-leading revenue, employee retention and increased innovation.
"Panasonic Corporation of North America is proud to be certified as a Great Place to Work and be recognized for fostering a culture that embraces diversity, collaboration and agility, and builds on our founding principles," said Megan Myungwon Lee, Chairwoman and Chief Executive Officer of Panasonic Corporation of North America. "As a purpose-driven company, we are committed to the well-being of people and the progress and development of society. Investing in people, supporting entrepreneurial innovation and empowering employees to work together to build a more sustainable future will help us move the world forward."
Panasonic employees surveyed by Great Place to Work said they feel welcome in the workplace (86 percent), supported with flexible work arrangements (88 percent) and empowered by management to take on responsibility (83 percent). Employees also demonstrated pride in their workplace, with 83 percent surveyed saying they're proud to tell others where they work.
A flexible approach to work and a holistic well-being approach has been central to the ways Panasonic has supported employees through changes and challenges brought on by the ongoing COVID-19 pandemic. The Company offers a dynamic Total Rewards program that provides employees with alternatives and opportunities for whatever life may bring, including flexible work arrangements, parental care time, paid volunteer time-off, access to telehealth and teletherapy, and 24/7 live support to help navigate emotional, professional, or even financial challenges.
"Great Place to Work Certification™ isn't something that comes easily – it takes ongoing dedication to the employee experience," said Sarah Lewis-Kulin, vice president of global recognition at Great Place to Work. "It's the only official recognition determined by employees' real-time reports of their company culture. Earning this designation means that Panasonic is one of the best companies to work for in the country."
WE'RE HIRING!
Looking to grow your career at a company that puts its people first? Visit our careers page at: https://careers.na.panasonic.com/panasonic-careers-blog
For more such Updates Log on to www.hrtechcube.com