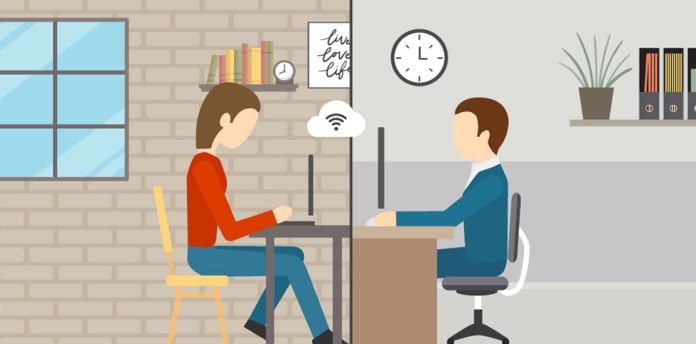 Visier, the globally recognized leader in people analytics and on-demand answers for people-powered business, was recognized today as one of Canada's Top Small and Medium Employers by Canada's Top 100 Employers at Mediacorp Canada Inc. This is the fourth year in a row Visier has received recognition as one of the best workplaces in Canada.
"Being consistently recognized as one of the best workplaces in Canada is truly an honor," said Paul Rubenstein, Chief People Officer for Visier. "We make a dedicated effort to ensure our employee experience is one that recognizes the needs of everyone, taking into account the wide diversity of our staff and the diversity of thought. Whether it's through remote work, or in-office, we want our employees to be proud of their contributions to our organization."
For four straight years Visier has been recognized as one of Canada's Top Small & Medium Employers, previously being awarded the recognition in 2019, 2020 & 2021 along with the title of one of Canada's Top Employers for New Graduates.
Now in its 9th year, Canada's Top Small & Medium Employers is an editorial competition that recognizes the small and medium enterprises (SMEs) that offer the nation's best workplaces and forward-thinking human resources policies. Employers are evaluated by the editors at Canada's Top 100 Employers using the same criteria as the Top 100 competition: (1) Physical Workplace; (2) Work Atmosphere & Social; (3) Health, Financial & Family Benefits; (4) Vacation & Time Off; (5) Employee Communications; (6) Performance Management; (7) Training & Skills Development; and (8) Community Involvement. Employers are compared to other organizations in their industry to determine which offers the most progressive and forward-thinking programs. The annual competition is open to any employer with its head office or principal place of business in Canada.  Employers must have less than 500 employees worldwide, including employees at affiliated companies, and be a commercial, for-profit business.
For career opportunities with Visier, visit our careers page.
For more such Updates Log on to www.hrtechcube.com