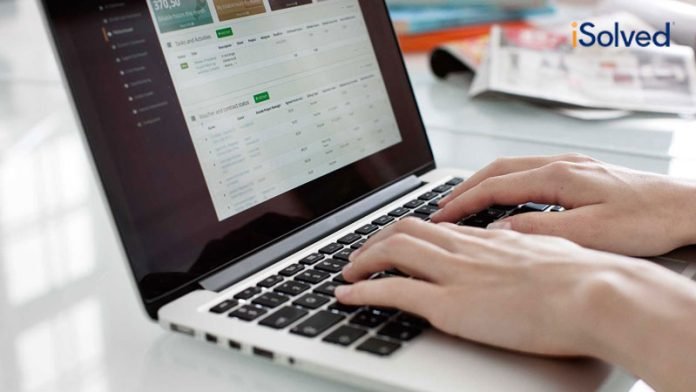 iSolved HCM, the software company behind the iSolved human capital management (HCM) platform, unveiled iSolved with Mojo at the HR Tech Conference & Expo in Las Vegas, September 12-14, 2018. iSolved with Mojo is a people-centric solution that delivers a transformational employee experience, invigorating company culture and improving productivity and innovation. iSolved with Mojo offers an environment and tools to help employees collaborate, give and receive feedback, innovate, and advance their careers.
Enhancing an organization's culture and thereby improving retention of key talent is top of mind with forward-thinking companies. Leaders are also grappling with how to bolster their engagement across their diverse workforce and have been seeking technology tools and best practices to solve these challenges. iSolved with Mojo keeps employees connected, empowered, trained and ready to do their best. These tools are delivered in an instantly familiar and intuitively designed solution so there is no learning curve. Employees find it easy to use and also feel great collaborating, making good things happen and getting acknowledged.
iSolved with Mojo includes the mission-critical components of workforce management: payroll, human resources, time tracking, and benefits. The solution then layers in a personalized dashboard, lively feed wall to share ideas and crowdsource solutions, pulse surveys, and performance tools that help leaders provide meaningful feedback to employees right when they are the most impactful.
"Organizations today are struggling with retention, while striving for productivity and innovation gains," said Dave Dawson, CEO of iSolved HCM. "iSolved with Mojo is the people solution that delivers the collaboration and recognition tools to transform work. Mojo is every aspect of a better work life and can help retain key talent by creating a more positive, people-focused company culture."
Attendees at the HR Tech Conference & Expo can view the mojo-inspiring features at booth #3112, where demos will be conducted throughout the event.
About iSolved
iSolved HCM is an industry-leading human capital management technology company that brings together the key workforce functions in one robust, easy-to-use platform, iSolved. iSolved, now with Mojo, makes it easy for teams to build connections and unleash innovation. The HCM platform manages all mission-critical functions, including payroll, HR, time & attendance, and benefits, delivered from a single application. Built-in tools and features boost engagement, collaboration, and performance. It has achieved rapid market share, with more than 3 million employees and growing. iSolved is delivered through elite, regional payroll providers who provide customers with the white-glove service they demand. This unique approach gives employers access to a cutting-edge HCM solution, while retaining the local service relationship they prefer.