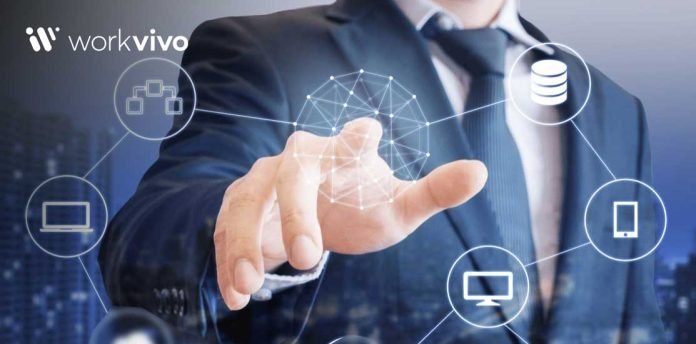 Workvivo, the Irish hrtech startup has secured $16 million in Series A funding to expand its enterprise social network. This funding round was led by a VC based out of New York that has investments in Airbnb, LinkedIn, Uber, and Stripe, Tiger Global. This round also marked the participation of Enterprise Ireland as well as Frontline Ventures. The startup was previously featured in the hrtech news late last year for raising funding in the seed round. After the Series A funding, the total investment of the firm is just over $17.5 million.
The functions of Workvivo allow the employees to post and interact with the different content material on activity feeds, a lot like any other social media network. Workmates and employees are also given the ability to recognize each other by giving each other shout-outs, create community spaces, as well as link posts to the goals and values of their company. The aim of this platform is of fostering a more engaged workforce.
John Goulding, the CEO, and co-founder of the firm stated that this platform for communication is helping organizations in connecting and engaging with their workforce and employees, regardless of their geographic location. It is also helping in bringing the culture of the company alive by aligning everyone with the ambition and goal of the company that it is trying to achieve.
Workvivo was founded in 2017 and is headquartered in Cork. The startup bootstrapped in the first three years until the late last year's seed round and is currently serving clients like TELUS International, A+E Networks EMEA, Cubic Telecom, and NETGEAR. Now, the company plans on expanding internationally with this new funding.
To know more about such hrtech news and information, follow the hrtech cube. Hrtech cube delivers regular updates about the latest trends in the hrtech industry.
---

ABOUT THE AUTHOR
Aashish Yadav
Content Writer, Martech Cube
Aashish is currently a Content writer at Martech Cube. He is an enthusiastic and avid writer. His key region of interests include covering different aspects of technology and mixing them up with layman ideologies to pan out an interesting take. His main area of interests range from medical journals to marketing arena.