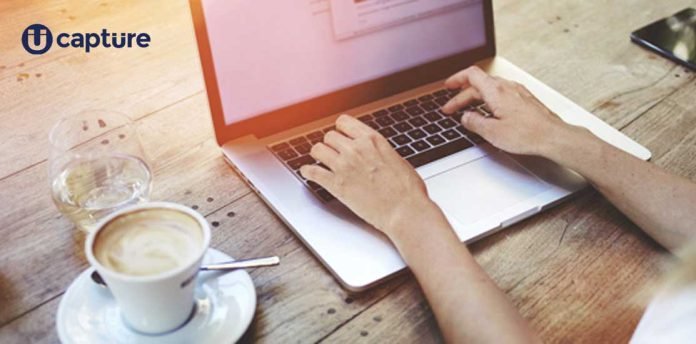 Capture is thrilled to announce a partnership with PlatformQ Education to enhance prospective students' experiences when evaluating and enrolling in universities across the country. Colleges experience higher attainment of student recruitment goals when utilizing the two platforms to execute marketing automation and online event management.
Capture's ENGAGE, the marketing automation product within the company's Behavioral Intelligence Platform, aligns a prospective student's college website browsing activity with customized, triggered dynamic content; encouraging them to take the next step in their decision process. This often includes attending online events.
PlatformQ's Conduit seamlessly continues the prospect's interactive journey via an institutionally branded online, live and on-demand event platform where students interact, gather information and ask admission counselors questions.
The need to digitally connect students with university representatives is critical amid the disruptions caused by the COVID-19 pandemic. Capture's ENGAGE and PlatformQ's Conduit link prospective student behavior on university websites to actions taken during virtual events. By incorporating the two platforms within their enrollment strategy, universities are:
Conducting focused prospect outreach based on real-time behavioral data;
Maximizing online event attendance and attribution;
Experiencing increase in yield rates across all populations.
"In November, Conduit hosted 'Why Suffolk,' a webcast for mutual Capture partner Suffolk University that focused on students who had not yet completed their application for admission," says Gil Rogers, Executive Vice President of PlatformQ Education. "Attendees engaged with live content on the Conduit platform. Throughout the next two months, more than 70% of student attendees had started or completed their application, with over 50% being admitted for fall 2020. Being able to track and influence a student's next steps through Capture's ENGAGE allows institutions to answer the question, 'What happens to the student after the online event?'"
Capture and PlatformQ share in the belief that universities must meet prospective students where they are online, with personalized and measured actions, says Capture CEO Leonard Napolitano.
"This is how institutions can best help students make their most informed college decision," Napolitano says. "Capture and PlatformQ believe universities deserve platforms supported by teams of enrollment marketing experts, focused on their institution's goals."
Upcoming Webinar
Capture and PlatformQ will host a webinar on Wednesday, May 20 from 2-3pm ET. "Conduit + Capture: Maximizing Opportunities for Audience Impact (https://capture.buzz/pqwebinar)" that will illustrate for enrollment leaders how they can:
Support maximum identification of prospects to inform follow-up marketing and communications;
Drive the highest attendance of online events through integrated marketing activities between both platforms;
Maximize ROI by aligning activity data to ensure your team is focused on the right prospects at the right time;
Capture's InnovateUSA
PlatformQ will also participate in Capture's Innovate USA (https://capture.buzz/InnovateUSA), a free, 3-day virtual conference bringing together industry experts, enrollment leaders, Capture pros and even a fire-eating data scientist to guide enrollment leaders to success through these unprecedented times. PlatformQ's presentation is titled "What Happens Now? Maximizing Your CRM to Deliver on Increasing Online Engagement" and will be presented by Gil Rogers, Executive Vice President, PlatformQ on Tuesday, June 9, 2020.
Available for Comment
Leonard Napolitano, CEO of Capture
Gil Rogers, Executive Vice President of PlatformQ Education