After the spread of the pandemic aggravated, the Department of Homeland Security (DHS) and US Citizenship and Immigration Services (USCIS) that issued the Form I-9 for employment eligibility verification, gave employers the flexibility and allowance to conduct a remote inspection of I-9 documents. The hrtech news arena reports that the physical inspection exemption for the firms that are still functioning with remote employees have been extended.
During normal circumstances, employers have to finish and sign Section 2 of Form I-9 within 3 days of employee onboarding and the first day of the employment of the employee and personally conduct the inspection of the original identification of the new hire and the employment authorization. Through 19th August, now the employers that are taking physical proximity precautions because of the pandemic crisis do not have to inspect these documents physically, in person. They can now make use of other options to remotely inspect and review such as video or email for retaining copies, within three days.
An employer that conducts verification of these documents remotely during the COVID-19 situations, they must keep a track of all the employees they are onboarding in this way. As soon as the in-person operations resume, they must ensure that the employees that are on board present the same documents for physical inspection as well. They must also enter these documents as physically examined with the date of inspecting in the field of additional information and list the reason for the delay as COVID-19.
Follow hrtechcube for more such hrtech news and related information.
---
ABOUT THE AUTHOR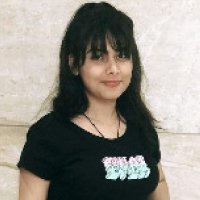 Tanvi Tirthani
Content Contributor, Martech Cube
Tanvi Tirthani is a content writer and strategist with a special foray into technology. She has been a keen researcher in the tech domain and is responsible for strategizing the social media scripts to optimise the collateral creation process.