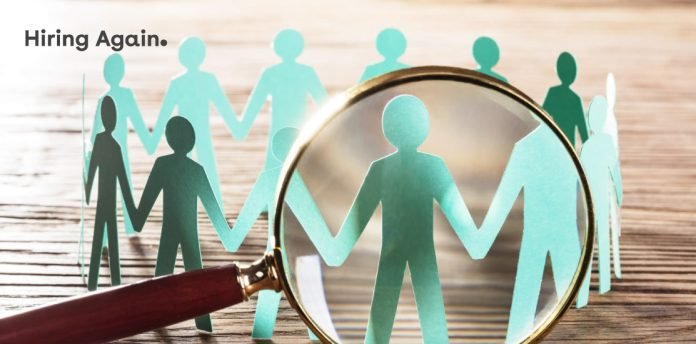 Bayard Advertising Agency, a 97-year old, well-known employer brand and recruitment marketing agency, with offices throughout the US and abroad, announced it is creating a COVID-19 resumé and jobs database which is 100% free to employers and employees. The site, www.HiringAgain.com, lets people whose jobs were lost be reachable by compassionate employers that are hiring and want to help. Employers who are hiring during this time can even post their opportunities hrtech news.
According to Louis Naviasky, Bayard's CEO, "We created www.HiringAgain.com because we had to act. Our company helps job seekers and employers connect through recruitment marketing and employer branding, and throughout our years in business, we've never seen anything like this. We navigated our clients through the depression, multiple recessions, wars, the gas crisis, September 11th, and the Great Recession of 08/09. All of us felt we needed to use our expertise and know-how to help."
About the Service
HiringAgain.com is a free resumé database for people who have been impacted by the fallout of the pandemic and lost their jobs. Job seekers can visit the site, create a profile, upload their resumé, and that's it. There is no cost and all the information provided will adhere to all privacy and data laws. What makes this resumé database unique is that employers can now know who has lost their job in this crisis and help them directly. Job boards and job search engines do not identify people impacted by COVID-19. By using the site, employers have a resumé database of people affected so they can help those who need it most. Any organization or business can use the system by visiting the site, creating a free employer account, and then use the resumé database search filters to match with jobseekers. Further, if employers wish to highlight opportunities that they are currently hiring for, users can post those jobs directly onto the site for jobseekers to view hrtech.
Resumé databases are not new; they have existed for groups such as veterans for some time. Most site users have their resume on a database but none will highlight those that are affected by the pandemic. Michael Halperin, Chief Digital Officer, states, "The model for helping people in unique situations with free resumé databases made perfect sense here. We created one for people who've lost their jobs in this crisis and our whole leadership group was all in."
The service is entirely free to both job seekers to create their resumé profile and for employers to search the database and connect directly. Bayard is launching www.HiringAgain.com today as a beta version. The company plans to continuously maintain and improve the site over the next several months by enhancing functionality and addressing any known issues.