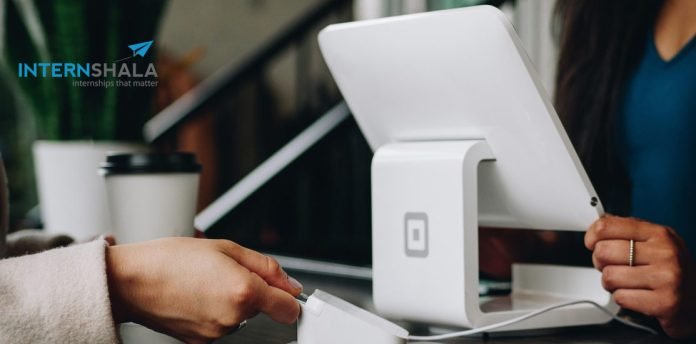 Suyash Jain, a BBA in retail management student of UPES, Dehradun, didn't want to sit idle during his vacations and decided to do an internship in the first year itself. He went to an online portal and started applying to multiple internships. Since he didn't have any previous work experience or any job-specific skills, he faced a lot of rejections before he was finally shortlisted for a marketing internship in a startup. After a telephonic interview with the HR, he was hired for the two-month internship. Since it was a startup, he was needed to handle multiple responsibilities ranging from marketing and business development to blogging and social media marketing. This gave him an exposure to various aspects of a business as well as helped him learn a diverse range of skills including marketing, customer relationship management, graphic designing, and a bit of coding.
While working closely with the core team of the startup, he even developed many entrepreneurial skills like creativity, critical thinking, problem solving, self-reliance, and team building, which later helped him launch his own startup. Being an active student who liked to participate in extracurricular activities, attend workshops, and competitions, he found out that students don't have enough resources to find out about the events being held in the city and end up missing out on some good opportunities. He saw a problem there and decided to solve it. This resulted in InstaKhoj – a website aiming to promote competitions and events in Dehradun.
Just like Suyash, with an internship, you could also do a crash course in entrepreneurship. You can learn these skills during any internship that gives you a corporate exposure. However, the probability of picking up these entrepreneurial skills will be higher in startups. You would ask, how? Well, startups usually have a flat hierarchy where you often get to work closely with the core team on projects that has a straight impact on the users, thus learn directly from the accomplished entrepreneurs and professionals in a real-time environment.
Here, I have listed 4 major entrepreneurial skills that you could learn while interning with a startup –
1. Leadership – Goals are achieved with focused team efforts and this could only happen with a thought leadership that knows how to take everyone together and utilise every resource and talent in the most optimal way possible. Leadership is not limited to heading a team and delegating work. Instead, it includes a diverse range of aspects from team building and management to staying self-motivated and keeping your team motivated too. While interning at a startup, you get to observe leaders closely and you might even get a chance to lead a team of your own.
2. Communication and interpersonal skills – An entrepreneur needs to be highly proficient in every kind of communication with all the stakeholders. This involves having good observation and listening skills, writing skills for emails, reports, and proposals, negotiation skills, ability to delegate work and deal with conflicts while being fair. In a startup, you often work on multiple projects and coordinate with team members having different mindsets and coming from diverse work backgrounds. You sometimes have to face a difference of opinion with a team member or any other technical setback. Here, while resolving these problems, you develop a positive attitude and patience and learn to communicate your views in an ideal manner.
3. Flexibility – It is extremely important for an entrepreneur to be flexible in her business plans and decisions. Optimism, risk tolerance, and acceptance of failure are the 3 major parts of being flexible. In simple words, an entrepreneur must be able to handle failure, redefine her goals, redesign her plans as per the changing market needs, willing to take risks, and keep going. Startups keep on exploring new concepts and this gives you an opportunity to understand and pick up this skill by working on such projects.
4. Critical thinking – As an entrepreneur, you must be able to recognise opportunities, analyse the problems, plan a creative solution, and take critical decisions for this is the only way a business could grow. During internships, many a time, you are expected to come up with new project ideas, conduct analysis and plan their execution thus helping you inculcate creativity, critical thinking, and problem solving abilities.
Courtesy: Sarvesh Agrawal is the founder  and CEO of Internshala, an internships and trainings platform (internshala.com)
For more such Updates Log on to www.hrtechcube.com Follow us on Google News Hrtech News