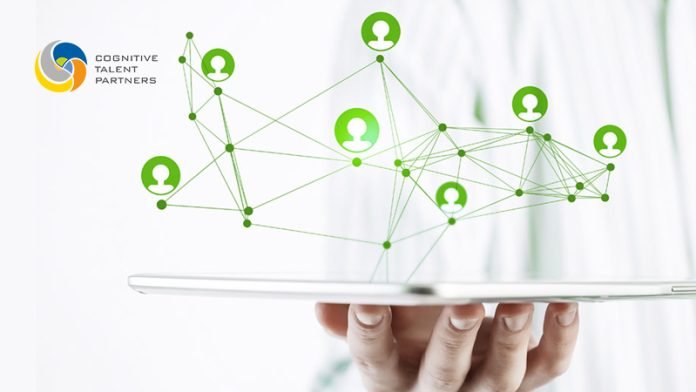 Cognitive Talent Partners, global retained executive search firm has announced the appointment of Ajay Bakshi as Senior Client Partner. Ajay, PCC, (ICF, USA) is a CEO /CXO level Executive Coach, Board level Human Resources Professional and Strategic Business Advisor. In his 25 plus years of experience, he has held Senior level HR and Board level positions as a Chief Human Resources Officer and Board Director with Vodafone Global Services, Chief Human Resources Officer of Prudential Global Services and Sterlite Technologies & Power.
"Ajay has held Global positions as Head of Talent for Prudential Plc United Kingdom where he was involved in Succession Planning, Design & Deployment of Assessment Centres, Career Planning for emerging leaders and high potentials. His wealth of global experience in human resources for powerful global corporations across markets like the United Kingdom and Asia (Hong Kong, Singapore, Vietnam, India & Malaysia) will add immense strategic value to our global customers in executive search and human resources advisory. Ajay will specifically focus on further strengthening our Global Insurance, Global Infrastructure, Global Captive & Third Party Service Centres and Global Indian Corporations segments," said Founder & Managing Partner, Anuj Dhawan.
Ajay has deep expertise in Senior level Executive Search, CEO/CXO and Board-level Executive Coaching engagements in the areas of Strategy, Change Management, Organisation Design and Capability Building, HR Analytics, Leadership Development, Diversity, and Inclusion. He has received several awards for his contributions in HR from Business World, Economic Times, Hindustan Times and Ministry of Technical Education, Government of Rajasthan.
Cognitive Talent Partners LLP (www.cognitivetalentpartners.com) is a retained, innovative, nimble and agile global cross-border executive search firm and operates as a strategic preferred executive search partner to global private equity funds, portfolio companies, global technology corporations, captive and third-party global service centres, Asian & Indian promoter companies for Board Level, CEO & CXO appointments across countries. The firm has recently set up its first European office to cover customer relationships in the region.most Optimum HRTech Stack