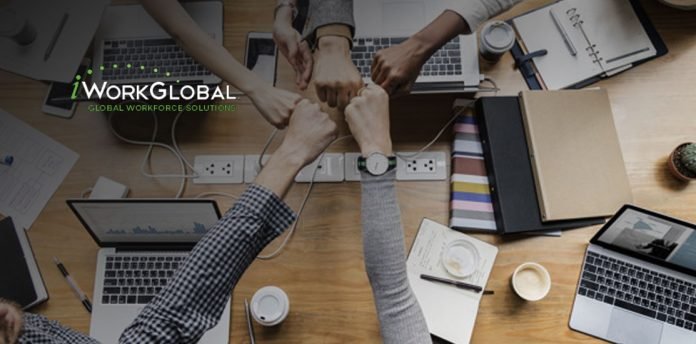 iWorkGlobal, an authority in global workforce management, announced today that it received a Net Promoter Score® (NPS®) of 57 from all of its clients in the first quarter of 2020. This demonstrates the company's dedication to delivering exceptional customer service and a world-class user experience.
iWorkGlobal engaged with AskNicely, a proven customer experience platform, to administer the customer experience question, based on the Net Promoter Score (NPS)™ framework. The Net Promoter Score is calculated based on responses to a single question: How likely is it that you would recommend our company/product/service to a friend or colleague? NPS can be as low as −100 (all detractors) or as high as +100 (all promoters). An NPS of +50 or over is excellent. iWorkGlobal's net promoter score of 57 puts it in the top 10% of HR services companies (average NPS for HR companies: 15).
"At iWorkGlobal, Service, Service, Service is not just a mantra that we repeat during our customer service trainings – it's the cornerstone of our business," said Jeff Phelps, CEO and Co-Founder at iWorkGlobal. "The entire global organization is designed to collect feedback, measure it and continuously improve our services. Our industry-leading NPS score validates this approach and distinguishes the quality of our global workforce solutions and service."
iWorkGlobal has built a global enterprise-class client solutions team with decades of workforce solutions service experience. In addition to an industry-leading NPS score, the company has been recognized as a gold winner in the 2018 Annual Customer Sales and Service World Awards® for its innovation in customer service. The coveted annual Customer Sales and Service Awards program with active participation from a broad spectrum of industry voices, encompasses the world's best in Sales and Service or Contact Center individuals, teams, departments, and achievements.
For more such Updates Log on to www.hrtechcube.com Follow us on Google News Hrtech News