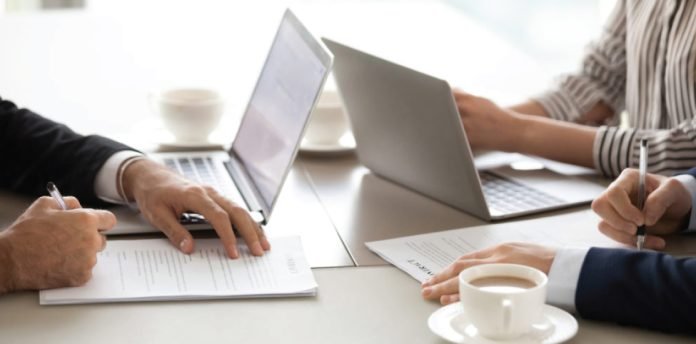 Lakeside Software's research on the digital employee experience indicates that digital, employees are losing roughly one hour (54 minutes) of work time each week due to tech disruptions. In some industries, this was even as high as 90 minutes of work time per week.
The implications of these numbers are quite serious for workplace productivity and overall HR concerns. This loss of productivity due to preventable issues (such as downtime associated with device and software refreshes) can cost enterprise organizations millions of dollars in lost productivity each year, not to mention the loss of valuable employees—a company's greatest asset.
Organizations that lead in digital employee experience (DEX) are better at meeting the needs of their workforce.
The digital employee experience (DEX) is defined as employees' experience with technology during the course of work. Poor DEX indicates negative tech experiences, often due to subpar tools, incompatible software, or general issues like a lack of connectivity, glitches and errors, or security issues that interrupt the flow of work. Strong DEX—tech that is well suited to the needs of individual employees—translates directly into increased productivity, employee engagement, and even retention.
Retaining employees relates directly to their everyday needs in the workplace. This includes basics like PTO and insurance, but employers must also consider the tools and technology they provide their employees, as these correlate to their overall day-to-day success.
More than half of employees report that a good digital employee experience is essential when deciding whether or not they want to stay with their current company and is very important when considering future employment opportunities. Thirty-six percent of employees surveyed said they would consider leaving their current employer due to poor digital experiences, and 14% said they already had.
To retain top talent, organizations must start thinking about employees' day-to-day needs—and frustrations—and begin addressing them proactively. With our highly tech-enabled workforce, ensuring that staff has functional tech tools and can perform their work without interruption should become the norm.
 Digital Employee Experience (DEX)  as a Key Business Strategy for Retention
Poor retention rates have a bigger impact than many realize. Being short-staffed leads to inefficiency and reduced quality, costing your business money and impacting your reputation. And the hiring process is often lengthy—taking an already stretched-thin team away from their core functions to help vet, train, and onboard new candidates.
HR leaders can help organizations thrive financially and reputationally, by using DEX to measure the quality of employees' interactions with technology. Having your finger on the pulse of your tech stack and how it is affecting your staff—positively or negatively—will help you identify employee satisfaction and retention risks that tie to serious business outcomes. A good DEX platform and software are a fundamental part of gauging this metric and your growth, retention, and productivity.
The right digital experience is essential for hybrid and remote work.
On average, 60% of employees say workplace technology is essential to success. Predictive maintenance supports employees in the new era of remote and hybrid work by ensuring that issues are detected and corrected before they impact productivity.  The "always on" nature of this type of software is key to successful predictive maintenance, especially in today's work-from-anywhere culture where employees aren't simply logging in from 9 to 5.
As employees balance their workloads with household responsibilities, working hours can mean taking a break in the afternoon to pick up kids from school and circling back to work in the evenings. So what happens when a tech issue arises after 5 p.m.? Companies without 24/7 predictive maintenance systems in place are leaving their evening workers without the necessary tech support—causing a lack of productivity and increased frustration.
Organizations that want to provide remote or hybrid workstyles must become DEX leaders to succeed.
A good DEX strategy, aligned with the right software to support it, ensures that employees can get their work done when and how they want to. In today's digital world, this is a make-it-or-break-it factor in their success and happiness in the workplace and your company's overall success.
For more such Updates Log on to www.hrtechcube.com
ABOUT THE AUTHOR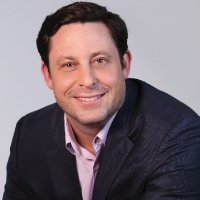 Jason Coari

VP Product Strategy & Marketing, Lakeside Software
Jason Coari is an accomplished B2B SaaS go-to-market executive with 20+ years of progressive international experience in the technology industry. Track record of driving revenue growth through a rich understanding of the enterprise IT customer journey and holistic go-to-market strategies. Skilled at orchestrating cross-functional collaboration across international borders, as well as crafting compelling product messaging across multiple communication mediums and effectively evangelizing these to C-level stakeholders. A trusted business advisor that is relentlessly customer focused and recognized in the top 1% of SGI employees as a distinguished 'Agent of Change.'