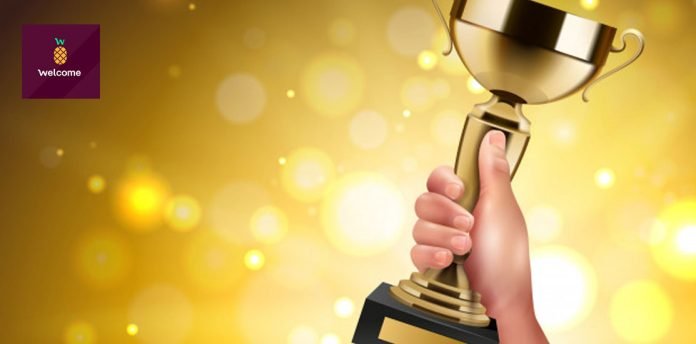 It's been a few exciting months for our team since we first introduced Welcome to the world. We've continued to scale our digital offer platform, onboard new customers, and grow our waitlist as more teams turn to Welcome to help close candidates and retain their employees.
Today, we're thrilled to announce the launch of our new total rewards product, early access to our compensation data products, and a $6m Seed round led by FirstMark Capital along with a great group of angels. We're thrilled to be working with Amish Jani and are proud to be a part of the FirstMark family! You can read more on TechCrunch here: https://techcrunch.com/2020/12/02/welcome-raises-6m-to-help-your-company-hire-and-keep-employees/.
We're also incredibly grateful for our team and amazing customers who have been on this journey with us. They are the reason for us reaching this milestone and all that lies ahead for Welcome as we execute on our mission.
Our mission is to help companies build lasting relationships with candidates and employees. We'll be using the funding to continue to drive our mission forward by ramping up on product development and hiring incredible people to help us set the standard for how every team closes candidates, retains their talent, and leverages data to plan for the future of their organization.
Welcome Total Rewards
As we've been helping teams explain total compensation to candidates through our digital offer platform, we've been getting an overwhelming demand for something similar for their employees.
We're excited to share that teams can use our new total rewards product with employees to help them visualize and understand their financial relationship with their company as part of the performance review process, and to help with ongoing retention.
With this new offering, HR teams can use Welcome to both close candidates and retain employees, powered by integrations with their ATS and payroll platforms.
We've been testing our total rewards product with a select group of customers and are rolling it out more broadly starting today. We're excited to get this product in more hands as companies enter into the end of year performance review season.
Real-Time Compensation Data
We're also excited to be bringing more accurate, reliable, and real-time compensation data to HR teams to help them figure out what to offer candidates and how to compensate their team as they grow–and improve pay equity in the process.
We're running an invite only program around real-time compensation data, which we'll be releasing to the public in the first half of 2021. Companies that participate and integrate their compensation data will get early and free access to our compensation data products. The first 100 companies that sign up will get skip the line access to our total rewards platform and the first year free for our compensation data products.
If you're hiring and growing your team, looking to implement the best in class total rewards experience for your employees, or want to get early access to our real-time compensation data products, please sign up to learn more. If you're interested in joining us and building something special, get in touch or view our open roles.
Other investors we're grateful to have participated in this round include: Ludlow Ventures, AVG Basecamp Fund, Nat Turner, Zach Weinberg, Ben Porterfield, Keenan Rice, Coalition (Toyin Ajayi, co-founder and Chief Medical Officer of Cityblock Health; Lindsay Ullman, founder of Umbrella; Jaclyn Nelson, founder of Tribe AI; Ashley Mayer, head of comms at Glossier), Todd Goldberg and Rahul Vohra, Scott Belsky (Behance/Adobe), Clark Valberg (InVision), Christina Melas-Kyriazi (Affirm), Zach Perret (Plaid), William Hockey (Plaid), Ilir Sela (Slice), Jason Harinstein (Flatiron), Jason Warner (GitHub), Shafqat Islam (NewsCred), and Brian Landsman (Salesforce).
For more such Updates Log on to www.hrtechcube.com