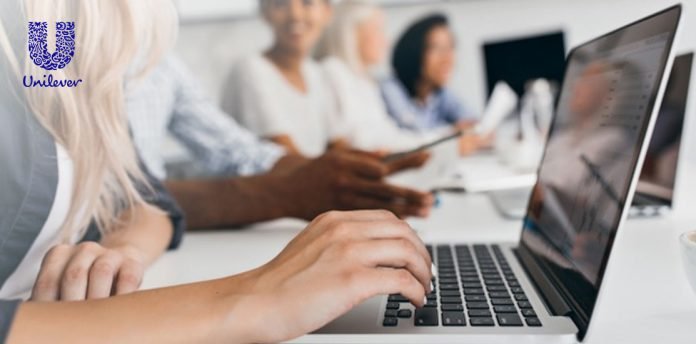 Unilever New Zealand will trial a four-day work week at full pay, becoming the first global company to do so in Aotearoa. All 81 of Unilever's staff members will be eligible to participate in the trial.Unilever New Zealand's participating employees will retain their salaries at 100 percent while working 80 per cent of the time, with empowerment and flexibility determining when and how they work best within the new structure.

Momentum for a four-day work week is growing in the wake of the Covid-19 upheaval of standard working practices, says Nick Bangs, Managing Director of Unilever New Zealand.

"This is an exciting moment for our team and a validation of the catalytic role Covid-19 has played in shaking up standard working practices.

"Unilever NZ's strong growth trajectory as a business makes this the perfect time in our life cycle to drive something new and ambitious."
Maintaining competitive edge, increasing productivity and improving wellbeing sit at the heart of the 4-day work week, says Mr Bangs."The initiative builds off Unilever's ambition to enhance the wellbeing of both its people and business. This is about removing the barriers that limit value creation and slow us down, and focusing our energies on creating impact and delivering results." continued Mr. Bangs. "Our goal is to measure performance on output, not time. We believe the old ways of working are outdated and no longer fit for purpose.

"We drew inspiration from Andrew Barnes and his team at Perpetual Guardian. We hope the trial will result in Unilever being the first global company to embrace ways of working that provide tangible benefits for staff and for business."

To enable the move to the 4-day week logic, Unilever will train some of its employees in Agile, a project management method that breaks work into short phases with frequent reassessment and adaptation of plans. The Agile system eliminates work that adds no value and unnecessary bureaucracy.

"We're not working to a playbook," said Mr Bangs. "We trust our employees to do the best for the company and will give them the support and resources to innovate and make their own decisions."
Unilever NZ will be working with the University of Technology (UTS) Business School in Sydney to measure qualitative results of the trial."Gaining flexibility in work/life balance can mean that women and men, younger and older, can both take time off to be with family and friends, and have the energy and focus to pursue their career ambitions," says Mr. Bangs.

"Essentially, this is about a holistic understanding of how work and life fit together, and improving mental and physical wellbeing. We look forward to sharing the lessons from this trial with other Kiwi businesses, in the hopes of influencing others to reflect on their own ways of working."

Unilever NZ imports and distributes a variety of consumer essentials, including Lipton, Bushells, Dove, Rexona, Lynx, Vaseline, Persil, Surf, Continental, Toni & Guy, Choysa, Ben & Jerry's and Streets. Its staff members are mostly based at its Newmarket headquarters, though many work remotely as part of the company's commitment to flexible working.
The New Zealand trial will run from December 2020 to December 2021. While this trial is limited to New Zealand only at this stage, Unilever will explore the possibility what this could mean for Unilever's ways of working on a broader scale in the future.Unilever has a successful 100+ year history in New Zealand starting with Sunlight Soap, which was imported in 1884.

For more such Updates Log on to www.hrtechcube.com