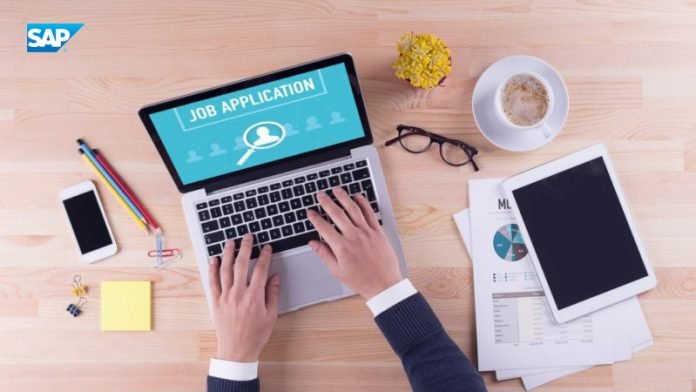 SAP SE (NYSE: SAP) today announced that global biopharmaceutical company UCB has implemented cloud-based SAP® SuccessFactors® solutions for human capital management (HCM) to help facilitate an intelligent, digital working environment. With the solutions rolled out to 7,500 employees across 35 countries, UCB can focus on its people and deliver the consumer-grade experiences they expect at work while taking data privacy regulations into account. The announcement was made at the UNLEASH event in Amsterdam taking place October 23–24 at the RAI Amsterdam hrtech news.
"Given the exponential growth of technology in people's day-to-day life, expectations from our people when they come to work are constantly increasing," said Alain Labouverie, head of Talent Analytics & Technology at UCB. "At UCB we are committed to creating the right conditions at work so that people are engaged to achieve our end goal, which is to create value for our patients. To get there, we need to keep up with the pace of change and provide consumer-grade talent solutions that are simple to use, easy to access and intelligent. We need our people to be agile and able to quickly adapt their focus to where their impact is maximized. This is heavily dependent on our capacity to free up time by generating efficiencies. Automation is a key enabler, augmenting what our people can do, so that they can deliver on what is truly human hrtech."
Like many organizations, UCB faced a fragmented HR systems landscape. To improve the speed and quality of critical business decisions, UCB knew it needed accurate and actionable insights across its pool of talent. With the SAP SuccessFactors Employee Central, SAP SuccessFactors Recruiting, SAP SuccessFactors Onboarding, SAP SuccessFactors Performance & Goals, SAP SuccessFactors Learning and SAP SuccessFactors Succession & Development solutions now live around the world, the company is 100 percent in the cloud and mobile enabled. Migrating to one system of record in the cloud has brought all UCB's people data in one place, enabling the company to better understand and nurture its talent across the globe and match employees' individual aspirations with company priorities hr analytics.
With their powerful analytics capabilities, SAP SuccessFactors solutions provide UCB with high-quality data coupled with statistical modeling that makes that data meaningful. With accurate people data at their fingertips, managers and HR business partners can make more intelligent workforce decisions, and employees can take control of their career development using self-service capabilities available on all types of devices.
"If organizations do not put people first, they will be left behind," SAP SuccessFactors President Greg Tomb said. "Leading companies like UCB recognize the importance of using technology to augment what their people can do so they can focus on, and deliver, higher impact results. We are excited to partner with UCB to help provide an enhanced employee experience with learning and development opportunities, while also ensuring employee data is protected across operations in cloud solutions from SAP."
SAP SuccessFactors solutions help bring organizations' purpose to life and put more meaning into people's work, creating an engaged workforce that improves both performance and profit. The HCM solutions help customers use intelligence to strengthen engagement across the entire workforce, deliver new, meaningful workplace experiences and join a community defining the future of work. The industry-leading SAP SuccessFactors solutions help more than 6,600 customers around the world turn purpose into performance.
For more information, visit the SAP SuccessFactors website or the SAP News Center. Follow SAP SuccessFactors solutions on Twitter at @SuccessFactors and SAP at @sapnews.
About SAP
As the cloud company powered by SAP HANA®, SAP is the market leader in enterprise application software, helping companies of all sizes and in all industries run at their best: 77% of the world's transaction revenue touches an SAP system. Our machine learning, IoT, and advanced analytics technologies help turn customers' businesses into intelligent enterprises. SAP gives people and organizations deep business insight and fosters collaboration that helps them stay ahead of their competition. We simplify technology for companies so they can consume our software the way they want — without disruption. Our end-to-end suite of applications and services enable more than 413,000 business and public customers to operate profitably, adapt continuously, and make a difference. With a global network of customers, partners, employees, and thought leaders, SAP helps the world run better and improve people's lives. For more information, visit www.sap.com.
Any statements contained in this document that are not historical facts are forward-looking statements as defined in the U.S. Private Securities Litigation Reform Act of 1995. Words such as "anticipate," "believe," "estimate," "expect," "forecast," "intend," "may," "plan," "project," "predict," "should" and "will" and similar expressions as they relate to SAP are intended to identify such forward-looking statements. SAP undertakes no obligation to publicly update or revise any forward-looking statements. All forward-looking statements are subject to various risks and uncertainties that could cause actual results to differ materially from expectations. The factors that could affect SAP's future financial results are discussed more fully in SAP's filings with the U.S. Securities and Exchange Commission ("SEC"), including SAP's most recent Annual Report on Form 20-F filed with the SEC. Readers are cautioned not to place undue reliance on these forward-looking statements, which speak only as of their dates.
© 2018 SAP SE. All rights reserved.
SAP and other SAP products and services mentioned herein as well as their respective logos are trademarks or registered trademarks of SAP SE in Germany and other countries. Please see https://www.sap.com/copyright for additional trademark information and notices.