CareerBuilder, the global HRtech leader has announced that the firm has sold the ownership of its online job board kariera.gr to local Greek Investors group that includes a talent acquisition industry veteran and serial entrepreneur, Mr. Theofilos Vasileiadis. Kariera.gr was originally acquired in 2007 by CareerBuilder from its founder Mr. Fanis Rigas and Vasileiadis and is the largest job portal in Greece which has been operating in the job market since 1997.
CareerBuilder had retained the brand name of the talent acquisition solution kariera.gr because of its recognition and strength in the market space and the site will continue its operations again as kariera.gr even under this new ownership. Via an on-going agreement of partnership, the site will continue to deliver an array of services of CareerBuilder to customers including tailor-made career sites, Social Referral, CBAT, and Talent Network.
Mary Delaney, President of International, CareerBuilder stated that karier.gr has witnessed a significant growth while it was under the leadership of CareerBuilder and displayed an increase of 42% in the revenue over the past decade and an increase of 15% in the total number of clients over the period of past two years alone. The situation was unique as an original owner of the site approached the firm for reacquiring kariera.gr with an interest in having the brand once again be Greek-owned. The company was able to chalk out a unique agreement of partnership where the clients of kariera.gr will have continued access to the software solutions of CareerBuilder. Given the excitement of Vasileiadis to continue the forward momentum and his expertise and knowledge with an amazing team of local leaders, the firm is confident that the ownership transition will be seamless for its clients.
Follow hrtechcube for more such hrtech news and related information.
---
ABOUT THE AUTHOR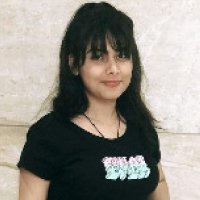 Tanvi Tirthani
Content Contributor, Martech Cube
Tanvi Tirthani is a content writer and strategist with a special foray into technology. She has been a keen researcher in the tech domain and is responsible for strategizing the social media scripts to optimise the collateral creation process.