A trusted provider of online and mobile business management solutions, SutiSoft, today announced updates to both the Personnel and Recruitment modules of SutiHR, its web-based HR management software. The new features enable businesses to make talent management more personalized.
The solution delivers a world-class employee experience and removes the complexity of talent acquisition. Notifications help in keeping the process moving, ensuring that interruptions in some parts of the process do not become a bottleneck.
Personnel Module
IP Whitelisting: IP whitelisting empowers HR administrators to set particular IP addresses and select employees that are permitted to log into SutiHR through that IP address. The chosen employees can log into the solution only through the specified IP address.
Instructions for Profile Photo: Unit Administrators can determine the necessary instructions that employees/HR Administrators need to follow when uploading their profile photo.
Dynamic Employment Types: HR administrators can now build custom employment types on the basis of specific business requirements and assign them to employees.
Disable Departments: The solution allows HR administrators to disable departments that are not needed. The disabled departments won't be shown when developing new job profiles. However, departments already assigned to the employees will be shown in all areas.
Recruitment Module
Email and Notification Settings: Unit Administrators can configure which documents should be sent along with email notifications when an applicant applies through the job portal.
The solution permits HR administrators to set who should receive emails when a candidate replies to emails sent during the entire recruitment process.
Offer Letter Approvals: The solution enables HR professionals to send offer letters for approval. When sending offer letters for approval, include various signers or verifiers. The solution triggers emails to the selected individuals when the offer letter is sent for approval.
Job Portal Color Customization: HR administrators can personalize the job portal colours such as pages, header, button, and more to match company branding.
For more HRTech news, Log on to www.hrtechcube.com
---
ABOUT THE AUTHOR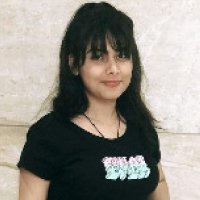 Tanvi Tirthani
Content Contributor, Martech Cube
Tanvi Tirthani is a content writer and strategist with a special foray into technology. She has been a keen researcher in the tech domain and is responsible for strategizing the social media scripts to optimise the collateral creation process.