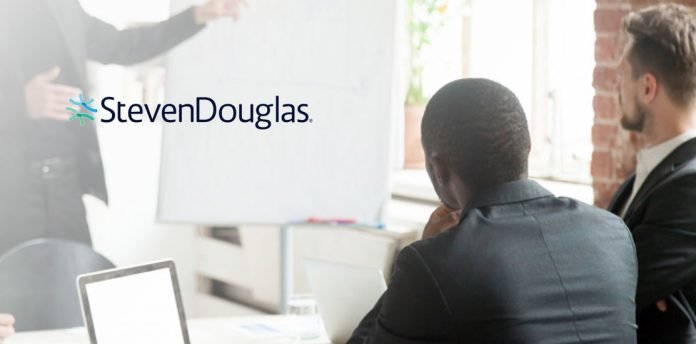 StevenDouglas, a national executive search and interim resources firm founded in Florida in 1984, is receiving accolades on two prominent lists. Recently the firm appeared on not only America's Best Recruiting Firms Executive Search list by Forbes and Statista, but also Hunt Scanlon's Top 50 Executive Search Firms in North America.
In 2019, StevenDouglas reached major milestones, exceeding $60 million in revenue, opening multiple offices across the U.S., and expanding their footprint in key markets with client demand. The firm has experienced over 1200% growth since 2005, making it one of the fastest growing firms in the U.S. Currently they have just under 100 corporate and client service professionals, and have also added staff in 2020.Hrtech News
"I am extremely excited and honored to have the firm recognized on both the Forbes list of America's Best Recruiting Firms and Hunt Scanlon Top 50. Given current circumstances, I'm also grateful to be in the fortunate position where our clients didn't have to worry about any negative impact to firm services in 2020, even with the uncertainty due to the pandemic," says Founder & CEO, Steve Sadaka. He went on to say, "It was our top priority to keep moving forward, and make sure we were there for our staff, clients and candidates."
According to Forbes, to determine their final list, Statista surveyed 25,000 recruiters and 5,000 job candidates and human resources managers who had worked with recruitment agencies over the last three years. Firms could not nominate themselves, and more than 17,000 nominations were collected, with those firms receiving the most recommendations making the list.
StevenDouglas, recognized again in 2020, has moved up to #29 on the Hunt Scanlon's Top 50 Executive Firms in North America list. They also rank on that list as the #1 Florida based firm & #2 firm based in the Southeast region of the country. Hunt Scanlon Media has provided global staffing intelligence data to the senior talent management sector for over 25 years.
When StevenDouglas President, Matt Shore was asked how the firm has been able to grow so successfully over the years, he responded, "The main reason we keep growing is a combination of great people, great culture, and our business model. By creating a great culture, we have been able to attract and retain some of the best talent in the industry that deliver on their promises. We also offer highly diversified services, specializing not only in executive search, but also interim resources and IT staffing."