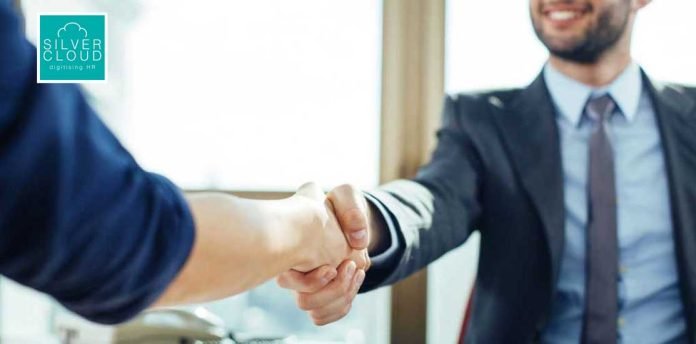 There is a great headline Comming in from HR news section for SMEs. SMEs can now select their new HR and pay solution with confidence, because of a new online HRIS Selection Package launched today by leading digital HR consultancy, Silver Cloud HR.
Developed to address the challenges faced by SMEs when selecting a new HR system, the new self-service online tool has been developed for the UK and global organisations of up to 500 employees and provides all the resources and tools required to successfully navigate the HRIS selection process.
Suitable for use by HR directors, finance directors, HRIS managers, HR project managers or anyone tasked with sourcing HR software, the service takes users step by step through the process of selecting a new HR system: from defining requirements, setting objectives and shortlisting vendors, all the way through to vendor demonstrations and evaluation.
The templates and resources included within this package will enable HR teams to easily formalise the process of choosing a vendor that best suits the needs of their business, their employees and their budget, replicating Silver Cloud HR's proven approach to selection.
Helen Armstrong, CEO and founder of Silver Cloud HR said that their clients have traditionally been mid- to large-size organisations who look to them to carry out the selection process on their behalf: managing RFPs, shortlisting, overseeing demos, negotiating contracts and so on. This level of service is often out of reach for smaller organisations, however, so they wanted to create something that would help bridge the gap.
She further added that there is so much to gain by using the right HR technology; they don't believe that smaller organisations should miss out, simply because they do not have the relevant experience to manage their own selection process, or because they do not have the budget to appoint an external consultancy such as Silver Cloud HR to do it for them. An online self-service option, powered by their collective experience is the perfect solution.
This unique Online HRIS Selection Package can be purchased for a fixed price of £2,000 + VAT. This will provide users with six months' access to their downloadable selection tools and resources as well as grant them access to Silver Cloud's team which is available for telephone support.
---

ABOUT THE AUTHOR
Aashish Yadav
Content Writer, Martech Cube
Aashish is currently a Content writer at Martech Cube. He is an enthusiastic and avid writer. His key region of interests include covering different aspects of technology and mixing them up with layman ideologies to pan out an interesting take. His main area of interests range from medical journals to marketing arena.