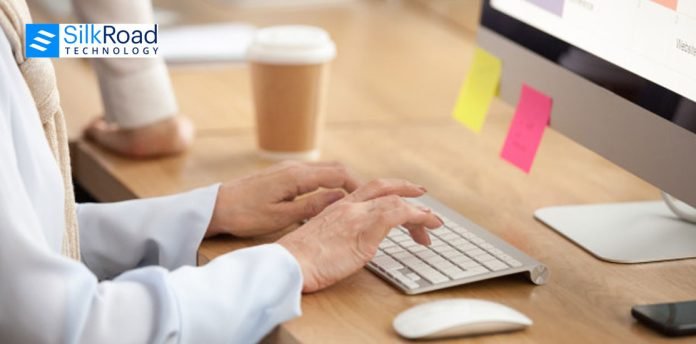 SilkRoad Technology, a global software and services platform that helps organizations attract and align employees to their business, was honored in Built In's 2021 Best Places to Work Awards, earning a place on the lists of Best Places to Work, Best Midsize Places to Work and Best Paying Companies in Chicago. Built In recognizes companies that raise the bar for fostering meaningful employee experiences through cultural environment and benefits. The annual awards include companies of all sizes, from startup to enterprise, in the eight largest U.S. tech markets and nationally.
"We're honored to be recognized by Built In for our efforts to provide an 'A Package' to our employees," says Kate O'Neill, Chief People and Financial Officer, SilkRoad Technology. "As part of our approach to supporting employees throughout the pandemic, we rolled out comprehensive programs to accommodate family or emergency leave and empowered our employees with the flexibility to prioritize work and personal responsibilities as needed. We trained managers on how to manage through a crisis, found new ways to engage employees virtually and rolled out a new mental fitness benefit."
"Employees are an organization's most critical, valuable asset," says Robert Dvorak, Chief Executive Officer, SilkRoad Technology. "It's essential to deliver an exemplary employee experience, especially in the face of the change and disruption we all experienced in recent times. We emphasize having each other's backs as one of the core tenets of being a SilkRoad team member and we really took that to heart this year. I'm proud of how our teams banded together during a tough time in an effort to deliver the 'A Package' to our clients."
"These companies raise the bar for cultural excellence and the ability to adapt to meet changing needs of employees," says Sheridan Orr, Chief Marketing Officer, Built In. "The 2021 winners show a commitment not just to creating meaningful cultures but to delivering talent needs as they change in a dynamic landscape. We're thrilled to extend our congratulations to the winners."
Built In determines winners for Best Places to Work based on an algorithm, using company data about compensation, benefits and cultural programs. To reflect the attributes candidates are searching for on Built In today, this year's program weighted certain criteria more heavily, such as remote work opportunities and programs for diversity, equity and inclusion.
For more such Updates Log on to www.hrtechcube.com